'Mollie Rilstone' Sweet Pea Seedlings
Lathyrus odoratus 'Mollie Rilstone'
The details
Colour: Cream, dusky pink picotee edging
Stem: Long
Height: 1.8m-2m
Type: Spencer
Scent: Strong and sweet
Flowering: June-September
Planting Months: March-June
Choose a size
How are they measured?
Description
Lathyrus odoratus Mollie Rilstone
Mollie Rilstone (Lathyrus odoratus) is many people's ideal Sweet pea variety - and with good reason. Its large, Spencer-type frilly blooms are a delicate shade of cream, set off perfectly by a dusky pink picotee edging and light veining. Mollie is the go-to variety for exhibitors who want a picotee bloom that doesn't fade too quickly as the flower opens and ages, making it perfect for showing. It's also very consistent for a picotee, which often vary in colouration. The lovely colour combination gives the flowers a real vintage appeal, perfect for a traditional and cottage garden setting. Add the lovely, typical sweet pea scent to its good looks, and it's no wonder she is so popular.
Browse our sweet pea range.
Our Sweet Peas are delivered in purpose-designed, recycled cardboard packaging, and are ready to be planted out when you get them.
We generally send them out between March and May, but we will email you with the likely delivery timescale once you have placed your order.
Features
Colour: Cream, dusky pink picotee edging
Stem: Long
Height: 1.8m-2m
Type: Spencer
Scent: Strong and sweet
Flowering: June-September
Planting Months: March-June
One of the more consistent picotee blooms
A favourite of exhibitors
Popular 'vintage' colouring ideal for cottage gardens
Perfect for cutting
In Your Garden Design
Whether you grow it on its own or mixed with other sweet pea varieties, she is sure to be a hit. Fragrant sweet peas are especially good planted near sitting areas where the perfume can be appreciated at leisure. The blooms won't get lost in large border displays like some single colour, darker varieties, but it's still wise to plant them within easy reach of a path, so you can deadhead regularly and easily to keep the plants flowering. Remember, the formation of sweet pea seed pods mean the plant has done its job of setting seed and doesn't need to produce more flowers. That's why the more you pick, the more flower buds the plant makes.
Imagine growing it in a traditional-style fragrant cottage border with deep pink roses, such as the cerise pink Chapeau de Napoleon or deep crimson Rosa de Rescht, underplanted with lavender and scented annuals like Nicotiana (tobacco plant). She is also suitable for growing in large pots but do remember sweet peas are hungry and thirsty plants, and they'll need regular watering and feeding with a high-potash fertiliser to encourage flower formation. Make sure the pot is big enough to support a growing frame securely - if it isn't, train the plants up a sunny wall covered with a pea or bean net or trellis. Tie into the supports if necessary, especially in windy areas - the plants can snap, especially if they've outgrown their canes or wigwam and are very top-heavy.
Did You Know?
Spencer sweet peas got their name from Silas Cole, a gardener working for the Spencer (Diana, Princess of Wales') family. In 1900, he bred a variety with much bigger flowers and wavy petal edges. He named the bright pink variety Countess Spencer, in tribute to his employer. The variety was exhibited at the first National Sweet Pea Society's show in 1901 and this is the ancestor of all modern Spencer types.
Cultivation Instructions
Plant Mollie Rilstone Sweet Peas in well prepared, moist soil that ideally has been improved with organic matter. Erect supports for the peas to climb up before planting. They can also be planted in pots of sufficient size - allow 6 litres per plant - and with an ideal planting medium of 50% compost, 40 %top soil and 10% well-rotted manure. General purpose compost will do however but produces fewer flowers.
Mollie Rilstone can be grown in a container, as long as it is large enough - allow at least 5 litres per plant - and they are kept well fed and watered, as sweet peas are famously thirsty and greedy. Make sure they get plenty of water and potassium (potash) rich plant food, such as tomato fertiliser.
The principal requirement is enough water - Sweet Peas are thirsty and hungry plants. They can cope with a little shade but flower better in full sun.
Space each plant about 30 cm apart and about 5 cm from its support. The hole should be deep enough to accommodate the longest root and the soil should come up to the level of the first side shoot. Use wire/netting/twine between the supports so that the Sweet Pea can climb naturally. You will still need to tie them into the frame. They grow fast, so check every ten days or so.
Water well; the soil around sweet peas should never dry out. As the flowers develop pick them and keep on picking, otherwise they start to form seedpods and will stop flowering altogether. Keep tying in and picking for as long as you can. Perfectionists will remove the curling tendrils which grip other stems and can result in flowers with wiggly stems and also will remove side shoots. see the website for more advice on training sweetpeas.
, By all means, apply a high potash and phosphate fertiliser during the growing season. (Sweet Peas actually fix nitrogen from the air into the soil so you don't need more of that.) Home-made comfrey liquid is perfect or Tomorite will do especially if you are on a sandy soil.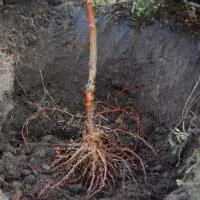 Bareroot?
Bareroot plants have no soil around the roots. They are light, easy to carry and plant.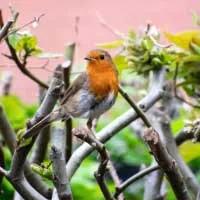 Perfect for Winter
The ground tends to be wet in winter, ideal for planting bareroot plants.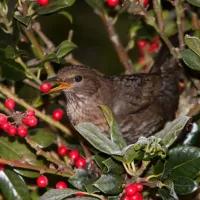 Value for money
You pay less for the same size bareroot plants, compared to potted.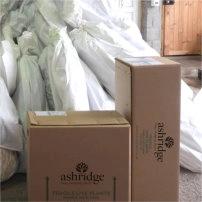 Delivered
Packaged by our experts and sent out by next day delivery.
Tag us @ashridgenurseries