'Erewhon' Sweet Pea Seedlings & Seeds
Lathyrus odoratus Erewhon
The details
Colour: Light pink and rich mid-blue
Stem: Long
Height: 1.8m
Type: Modern Grandiflora
Scent: Highly fragrant
Flowering: June-September
Planting Months: March-June
Choose a size
How are they measured?
Description
Erewhon Sweet Pea Plants & Seeds
Erewhon (Lathyrus odoratus x belinensis) caused quite a sensation when it was unveiled from Dr Keith Hammett's breeding programme in New Zealand. A Modern Grandiflora type, it has the best characteristics of both old and new varieties with more vigorous plants, bigger flowers and old-fashioned, heady scent.
It has a light pink standard and rich mid-blue wings - the opposite of standard sweet pea colouring. It has become a firm favourite with exhibitors at horticultural shows. Available as root-trained sturdy seedlings, Ashridge germinates and grows on the seeds for you, with garden-ready plants sent out at just the right time. Perfect for borders, pots and vases
Erewhon is such an unusual sweet pea that it needs to be a centre of attention, whether you plant it directly into the border or in pots. Place it near areas of heavy traffic near garden paths or next to doors (as long as it is in a sunny spot) so the scent can enter the house easily and the beauty of the flowers can be seen close-up. Avoid mixing it with a host of different-coloured blooms - the unusual petals will be lost. Try a setting of pure white and lilac lower level bedding, such as Surfinia and lavender or catnip, which will make the blooms shine out. Similarly, a backdrop of large, tropical-style leaves will enhance the intricacies of the flowers. Think non-variegated plants like Fatsia japonica, Rheum palmatum (ornamental rhubarb) or non-running bamboo such as Fargesia robusta Pingwu.
If you're growing it purely as a cut flower, keep deadheading daily so no seed pods can set. If you don't, the sweet peas will stop flowering. Remove any tendrils that will distort straight flower stems. Keep plants well tied in on a framework of canes for the maximum number of blooms. A drop of sugar syrup in the water of sweet peas will prolong their vase life.
Browse our sweet pea range.
Our Sweet Peas are delivered in purpose-designed, recycled cardboard packaging, and are ready to be planted out when you get them.
We generally send them out between March and May, but we will email you with the likely delivery timescale once you have placed your order.
Features
Colour: Light pink and rich mid-blue
Stem: Long
Height: 1.8m
Type: Modern Grandiflora
Scent: Highly fragrant
Flowering: June-September
Planting Months: March-June
Unique Lathyrus odoratus x L. belinensis cross
Did you know?
Erewhon is a cross between an annual sweet pea (Lathyrus odoratus) and its close relative L. belinensis, only discovered growing in Turkey in 1987. It was thought that the latter's orange and yellow blooms could lead to a yellow sweet pea. However, when Dr Hammett started crossing the new Turkish plants with existing sweet peas blue came through instead.
Sweet peas are an ideal first flower to grow if you've just moved into a new-build house and the garden soil is impoverished. At the end of the season, cut off the plants at ground level but leave the roots in the soil - as a member of the pea (legume) family, sweet peas 'fix' nitrogen from the air in root nodules. From there, the nitrogen becomes available to other plants in the form of ammonia and nitrates the following season.
Cultivation Instructions
Plant Erewhon Sweet Peas in well prepared, moist soil that ideally was enriched with plenty of organic matter the previous autumn. Erect supports for the peas to climb up before planting. They can also be planted in pots of sufficient size - allow 6 litres per plant - and with an ideal planting medium of 50% compost, 40 %top soil and 10% well-rotted manure. General purpose compost will do however but produces fewer flowers.
Erewhon is suitable for growing in a container, as long as it is large enough for the number of plants and they are kept well fed and watered, as sweet peas are notoriously thirsty and greedy plants. Make sure they get plenty of water and potassium (potash)-rich plant food, such as tomato fertiliser.
The principal requirement is enough water - Sweet Peas are thirsty and hungry plants. They can cope with a little shade but flower better in full sun.
Space each plant about 30 cm apart and about 5 cm from its support. The hole should be deep enough to accommodate the longest root and the soil should come up to the level of the first side shoot. Use wire/netting/twine between the supports so that the Sweet Pea can climb naturally. You will still need to tie them into the frame. They grow fast, so check every ten days or so.
Water well; the soil around sweet peas should never dry out. As the flowers develop pick them and then pick again, otherwise they start to form seedpods and will stop flowering altogether. Keep tying in and picking for as long as you can. Perfectionists will remove the curling tendrils which grip other stems and can result in flowers with wiggly stems and also will remove side shoots. see the website for more advice on training sweetpeas.
, By all means, apply a high potash and phosphate fertiliser during the growing season. (Sweet Peas actually fix nitrogen from the air into the soil so you don't need more of that.) Home-made comfrey liquid is perfect or Tomorite will do especially if you are on a sandy soil.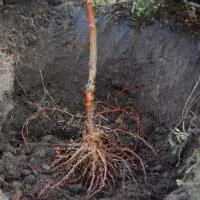 Bareroot?
Bareroot plants have no soil around the roots. They are light, easy to carry and plant.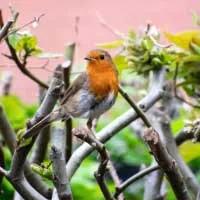 Perfect for Winter
The ground tends to be wet in winter, ideal for planting bareroot plants.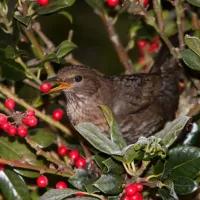 Value for money
You pay less for the same size bareroot plants, compared to potted.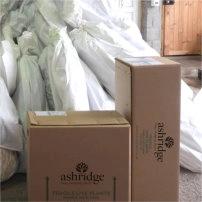 Delivered
Packaged by our experts and sent out by next day delivery.
Tag us @ashridgenurseries