These miniature savoury doughnuts make a lovely canapé served with a glass of fizz, perhaps at a coronation celebration, or indeed if you want to mark National Doughnut Week which also falls this month (20-28th May). They're a fun way of using fresh herbs in your cooking too. If you have one of those new-fangled air-fryers to cook them in you can almost feel virtuous while eating them. Recipe serves 10.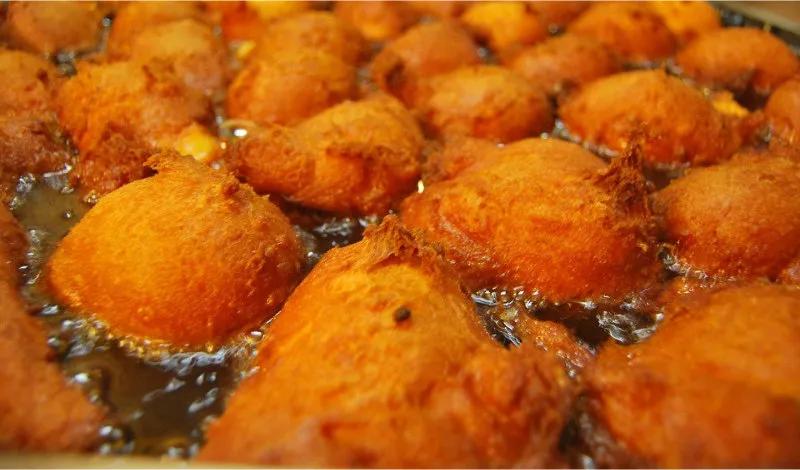 Ingredients
60g salted butter
300ml water
125g self-raising flour
2 egg yolks
2 eggs
125g Gruyere or mature Cheddar, finely grated
Thyme, finely chopped
Rosemary, finely chopped
Salt and black pepper
Vegetable oil
Method
Sift the flour into a bowl.
Melt the butter and water together in a saucepan and bring to the boil.
Quickly tip the flour into the saucepan, remove from the heat and beat vigorously with a wooden spoon until the mix has formed a ball that comes away from the sides of the pan.
Turn the pastry mix into a clean bowl and allow to cool slightly.
While the pastry is cooling, lightly beat the eggs and egg yolks in a separate bowl.
Gradually add the eggs to the pastry, beating well after each addition, until the mixture is smooth and glossy. Stir in the cheese and herbs and add salt and pepper to taste.
Heat the vegetable oil to 190℃ in a suitably deep sided saucepan (or follow your air fryer instructions). Adding a teaspoon of the dough to the oil at a time, cook gently until golden brown.
Drain on kitchen towels to absorb any excess oil. Serve warm.