The long days of summer have finally arrived. But now the last spring bulbs have faded away and with a month or so before later summer stalwarts such as rudbeckia, echinacea and salvias begin to flower, how can we enjoy colour and beauty in our early summer borders?
Quintessential Cottage
Emily Bronte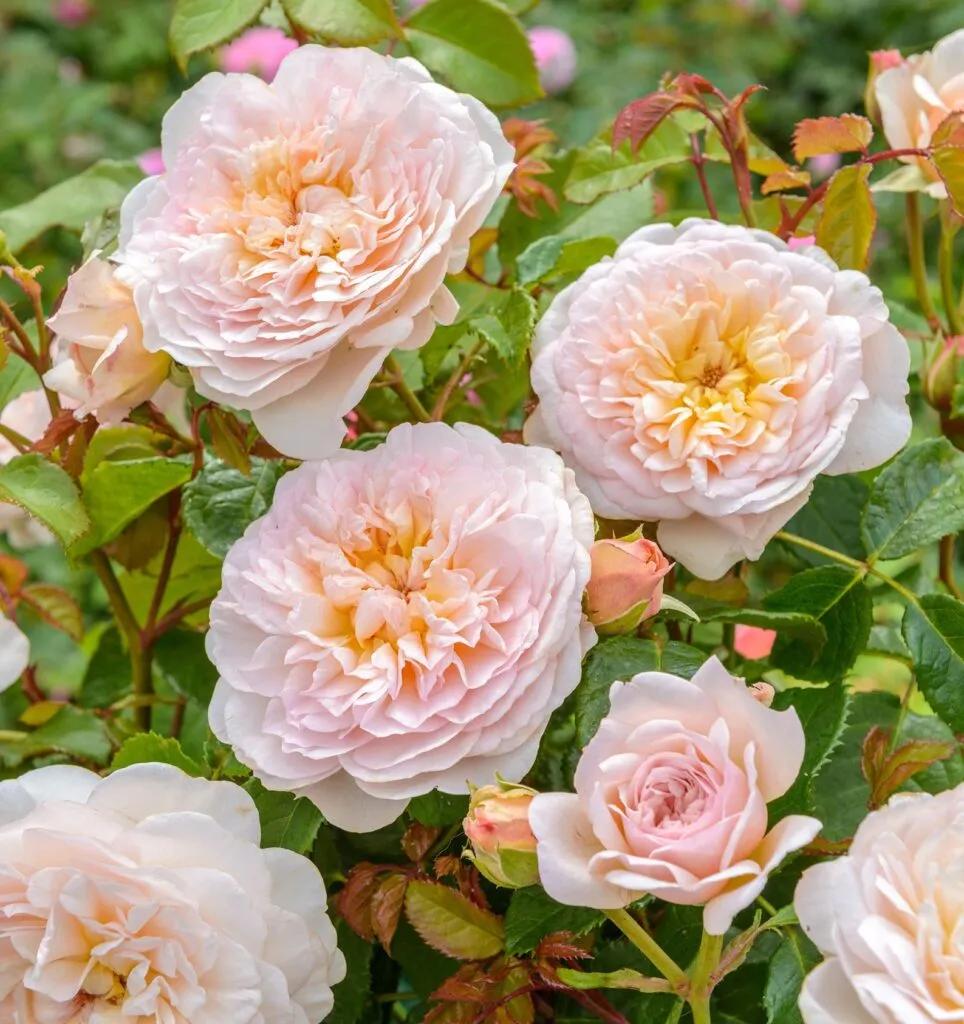 Cottage borders really come into their own in June with clematis, roses, geraniums and many other traditional favourites beginning to bloom. A pale scented shrub rose like 'Emily Bronte' makes an exquisite backdrop when underplanted with hardy geraniums like 'Wargrave Pink' or 'Johnson's Blue'.
Clematis
Alchemilla mollis is the ideal cottage garden perennial to plant at the edge of the border where it spills gently over the paths, softening any hard edges and enhancing the naturalistic style of the planting. Add the soft white spires of Lupin 'Noble Maiden' or Veronica gentianoides and an elegant climber such as Clematis 'Bees Jubilee' to create a combination that will usher June in with character and style.
Alchemilla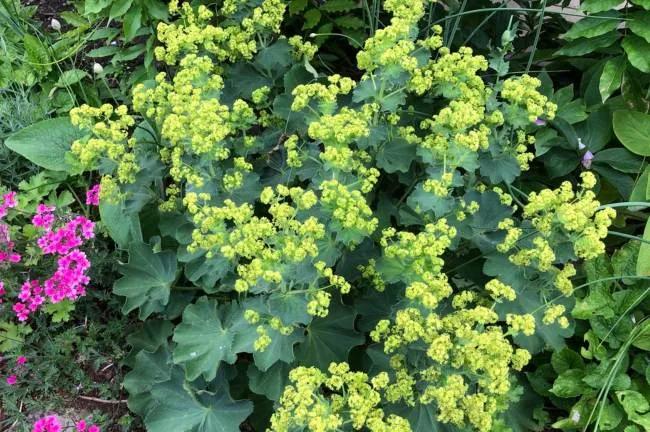 Gorgeous Grasses
Grass-based prairie borders tend to be at their best in late summer with echinacea, rudbeckia, helenium and other daisies from the American plains beginning to add colour and interest. But you can ramp up these borders from June by including earlier flowering plants. Try combining floating grasses like Mexican feather grass (Stipa tenuissima), purple moor grass (Molinia caerulea) and tufted hair grass (Deschampsia cespitosa) with verbascum, achillea and geums for early impact.
Grasses and sedums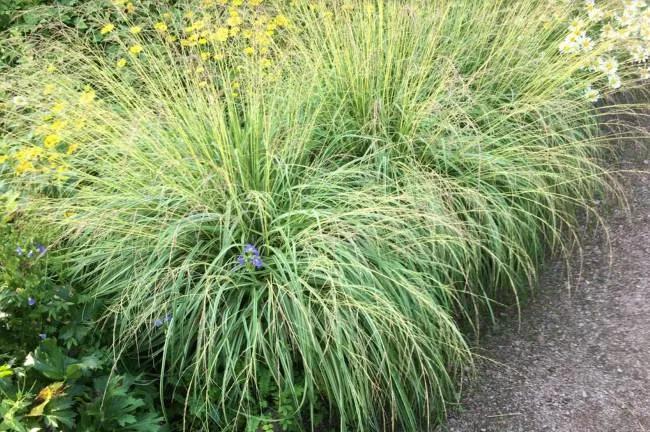 I particularly like pairing Verbascum 'Clementine' with Achillea 'Terracotta' or 'Walthe Funcke', their rich orange flowers blending perfectly with the yellows, greens and browns of the grasses. The architectural spikes of verbascum, its individual orange flowers centred with shining purple, contrast beautifully with the flattened flowerheads of achillea. With Geum 'Totally Tangerine' or 'Prinses Juliana' drifting though the mix, you really can create an early summer display of blazing orange splendour.
Shady Spot
Woodland borders and shady corners can be truly eye-catching at this time of year if planted with early summer favourites that take over after spring bulbs. Foxgloves are the epitome of shady elegance and I particularly enjoy growing the paler varieties in my garden to light up darker areas.
Foxgloves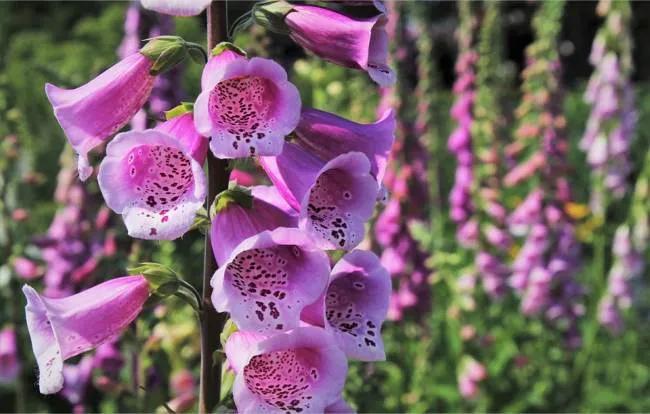 Digitalis purpurea 'Alba' is a striking and reliable foxglove that will self-seed happily in the right conditions and 'Pam's Choice' is another white foxglove with a glorious maroon throat to each flower. I also love 'Sutton's Apricot' for its dramatic spires of softest apricot and delicately spotted throats.
Hosta Patriot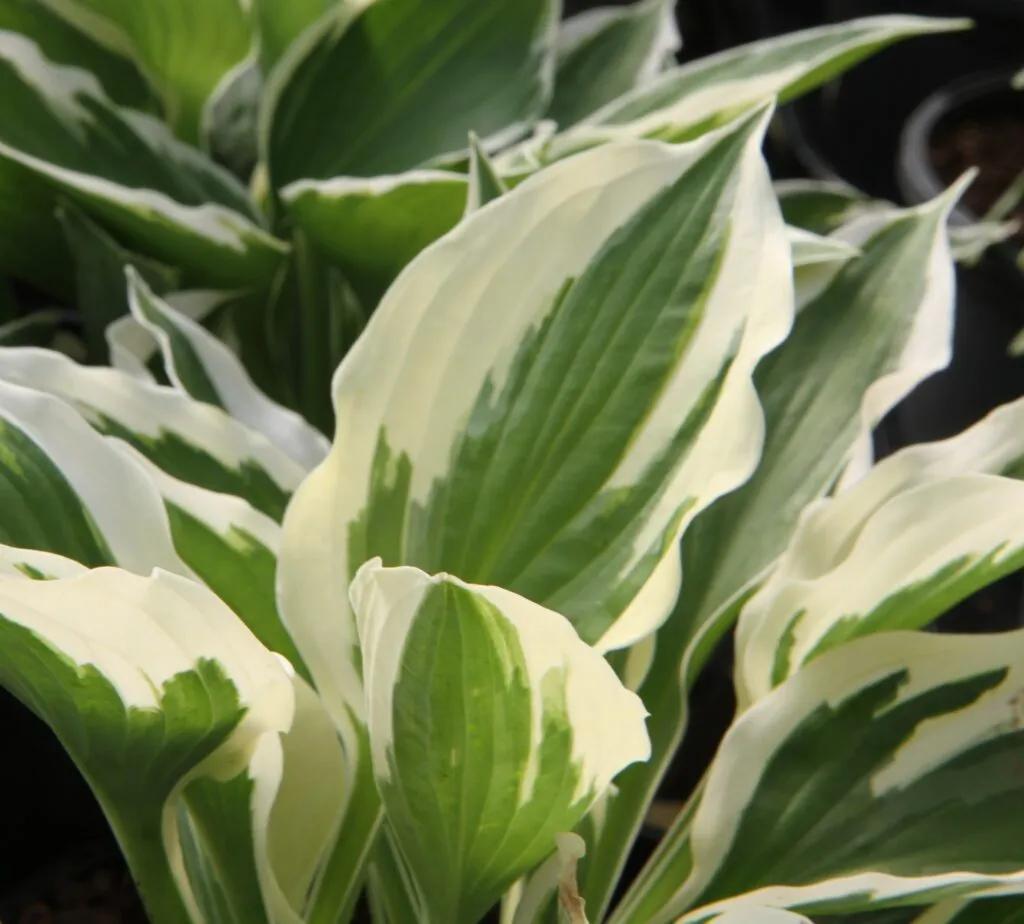 Shade-tolerant cranesbills such as Geranium macrorrhizum 'Ingwersen's Variety' are perfect as ground cover scrambling round the base of the foxgloves, while the impressive variegated foliage of Hosta 'Patriot' and 'Great Expectations' adds structure in the background. Try growing creeping Bugle (Ajuga repens 'Black Scallop') along the edge of a shady border where its dramatic black leaves will add depth alongside its blue flowers in May and June. Astrantia is another valuable shade-lover that really comes into its own in June. Its vivid flowers are a great way to bring colour to a shady border: try Astrantia major 'Claret' for deep red star-shaped blooms or the reddish-purple flowers and bracts of A. 'Hadspen Blood'. Alternatively, A. 'Large White' has pale, green-tipped petals that will pick up the white spires of the foxgloves.
Black scallop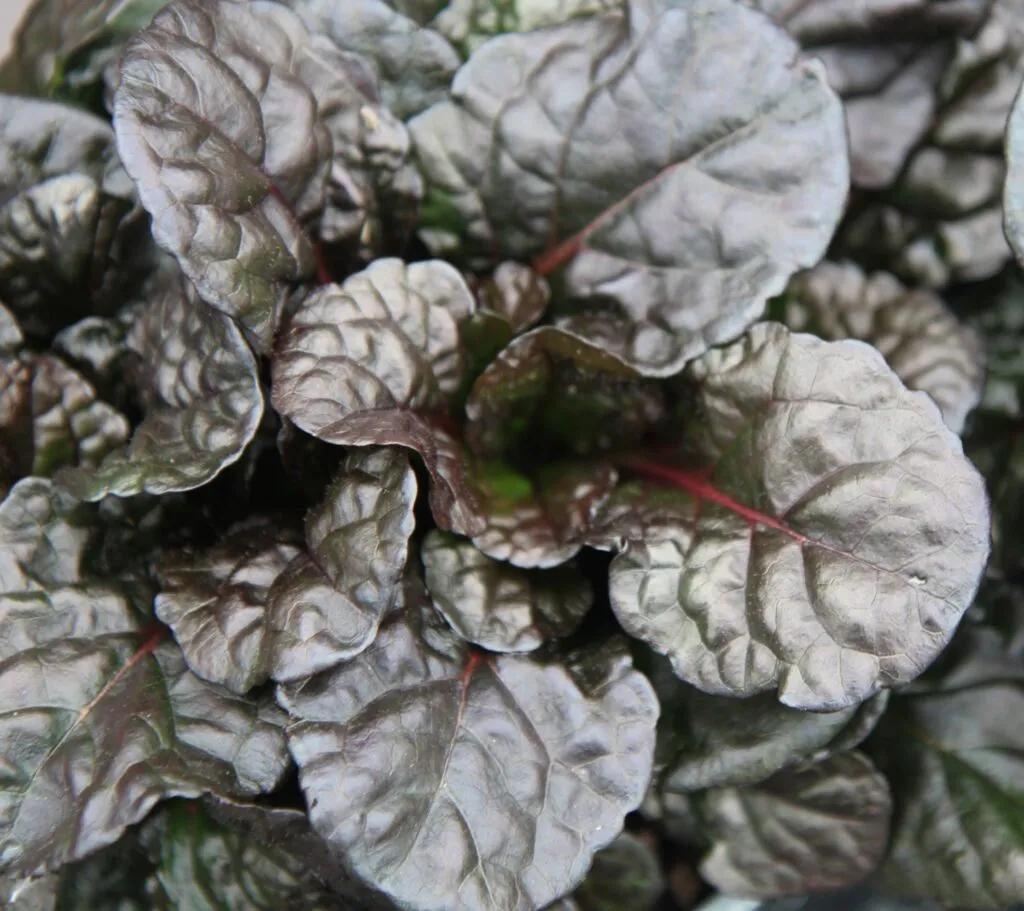 Sunny Containers
June isn't complete for me without pots of dianthus displayed on the patio table and around the garden. Although they can be combined with other flowers, I prefer to grow them as specimen plants so their delightful clove-scented blooms can be appreciated more clearly. With its explosion of pink perfection, Dianthus 'Devon Wizard' is a compact variety at only 25cm, so ideal for small containers. Its scented magenta flowers are great for cutting too. D. 'Doris' is a popular, old variety with a strong aroma and beautiful light pink blooms with deep red centres. For maximum impact, try the contrasting white and purple flowers of D. 'Gran's Favourite'.
Dianthus Devon Wizard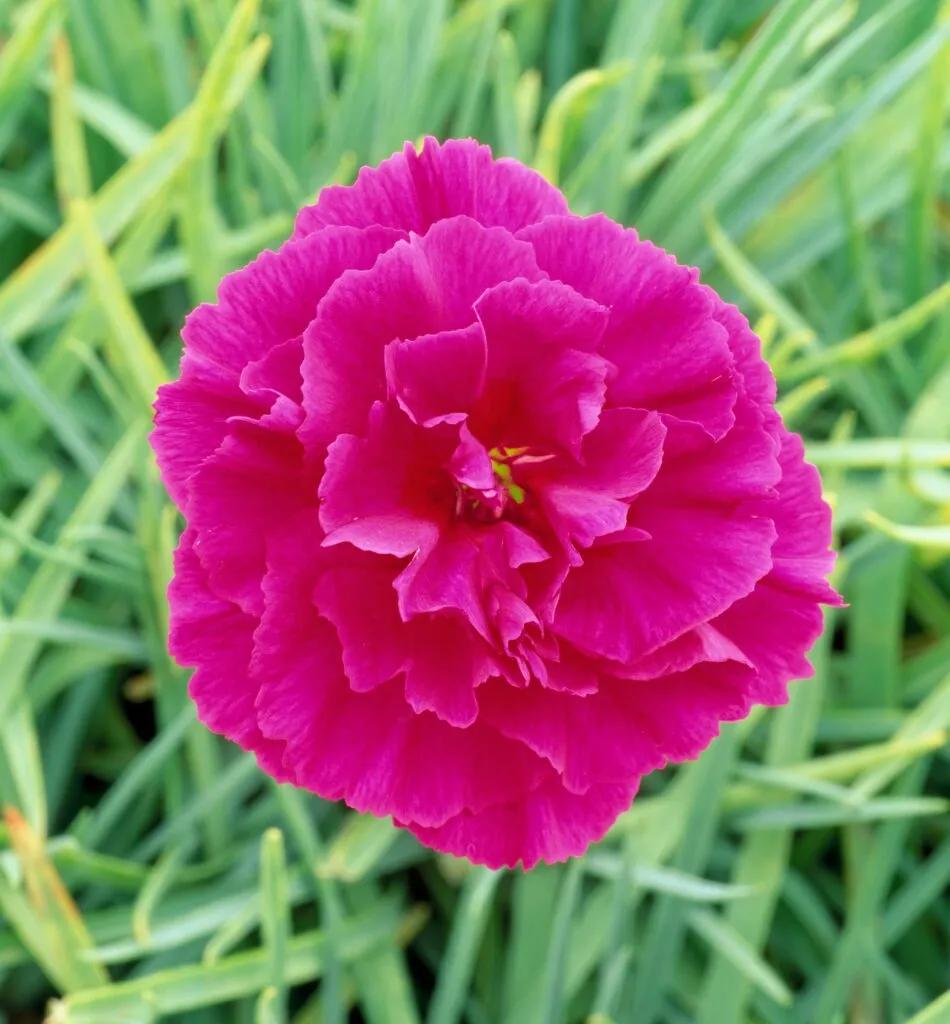 The most beautiful dianthus I grew last year were from the Cocktail series. D. 'Mojito' is subtle, with white petals and a light green centre, the pale pink petals of D. 'Cherry Diaquiri' encircle a luscious morello-cherry eye and, best of the cocktails, D. 'Tequila Sunrise' has soft peachy flowers with the most delicate vermilion centres.
Nic Wilson, Writer and Garden Designer