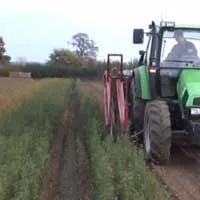 Grown
Grown and lifted by our specialist plant growers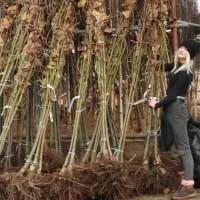 Picked
Picked by our team of experts from our Somerset nursery.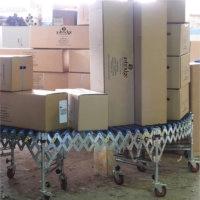 Packed
We've been packing and sending quality plants since 1949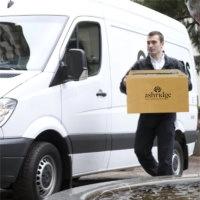 Delivered
Packaged by our experts and sent out by next day delivery.
Native to the UK, hornbeam creates a vigorous and almost indestructible hedge, thriving in shady positions with heavy and poorly draining soils.

What is the Difference Between Hornbeam and Beech?

Green Beech, Fagus sylvatica, and Hornbeam, Carpinus betulus, are unrelated but similar looking when grown as a hedge.
Basically, Beech is best, but if it's not suitable for your location, Hornbeam is a pretty close substitute.

Difference in Appearance:
Beech is definitely the most popular due to its faster growth and more beautiful, smooth green leaves, which hang onto the branches through most of Winter
Hornbeam leaves are wrinkled, a more muted shade of green, and only remain on the branches for part of the Winter.

Difference in Growing Conditions:
Beech really needs plenty of sun and well drained soil: it does not perform well in the shade, nor in damp soils that waterlog in Winter.
Hornbeam pretty much grows anywhere, and is definitely suitable for shady sites and damp soils.

If there are puddles of rainwater where you are going to plant your hedge 12-24 hours after heavy rain, the ground is probably too wet for beech.
Where can I grow a hornbeam hedge?When and How to plant a hornbeam hedge?How and When to prune a hornbeam hedge?Is hornbeam hedging evergreen?