Wildflower Collection
Mix of 9 Annual & Perennial Species
The details
9 Wildflower Species
Tray of Annual & Perennial Seedlings
Will grow in any well drained soil, even poor and dry. Great for pots.
Low maintenance.
Excellent for wildlife.
Several varieties can be used for tea, medicine and aroma.
Choose a size
How are they measured?
Description
Wildflower Seedling Collection: Mix of 9 Annual & Perennial Species
Wildflowers are some of the easiest plants to grow, and most of them actively thrive in poor, dry soils once established. They are also a key feature of garden design these days (see our design section below). So whatever the weather and whatever the climate, get planting and make those bees and butterflies as well as the rest of us happy.
Browse our mixed alpine or sempervivum collections, or all our alpines & wildflowers.
Features
Will grow in any well-drained soil, even poor and dry. Great for pots.
Low maintenance.
Excellent for wildlife.
Several varieties can be used for tea, medicine and aroma.
We choose 9 varieties for you. As with all of our mixed collections, we cannot accept requests for custom mixes, and the images above are only examples, your mix may vary. We do not sell these plants individually. The list below is only an indication of what to expect, we may include other appropriate plants.
Achillea millefolium - Yarrow
Agrostemma githago - Corncockle
Ammi majus - Bishops Flower
Anthemis carpatica Karpatenschnee (Snow Carpet) - Dwarf Chamomile / White Marguerite Daisy
Betonica/ Stachys officinalis - Betony
Calendula officinalis - Marigold Pot
Cardamine pratensis - Cuckoo Flower
Centaurea montana - Perennial Cornflower
Centaurea scabiosa - Greater Knapweed
Centranthus ruber - Red Valerian
Daucus carota - Wild Carrot
Dipsacus fullonum - Teasel
Filipendula ulmaria - Meadowsweet
Galium verum - Ladys Bedstraw
Geranium pratense - Meadow Cranesbill
Jasione laevis Blue Light - Sheeps Bit Scabious
Knautia arvensis - Field Scabious
Leontodon hispidus - Rough Hawkbit
Leucanthemum vulgare - Oxeye Daisy
Linaria purpurea - Toadflax (purple)
Linaria purpurea 'Canon Went' - Toadflax (pink)
Lotus corniculatus - Birds Foot Trefoil
Lunaria annua albiflora - Honesty
Lychnis flos-cuculi - Ragged Robin
Lythrum salicaria Rosy Gem - Purple Loosestrife
Papaver rhoeas - Field Poppy
Pilosella aurantiaca - Fox n Cubs
Prunella vulgaris - Selfheal
Ruta graveolens - Rue
Salvia pratensis - Meadow Clary Sage
Salvia sclarea - Clary Sage
Scabiosa columbaria - Small Scabious
Silene dioica - Red Campion
Silene noctiflora - Night Flowering Catchfly
Silene vulgaris - Bladder Campion
Tanacetum vulgare - Tansy
Verbascum thapsus - Great Mullein
Viola tricolour - Heartsease
Growing Wildflowers
The approach with wildflowers is "benign neglect", so don't mollycoddle them or enrich the soil. Every plant comes with its own instructions. Water lightly while they settle in.
Wildflowers in Your Garden Design
Many of these vigorous flowers would be "weeds" in a standard-issue formal garden of some decades ago, but times have changed and it's great to use a little au naturel blur that attracts more bugs, bees and birds (pair with our bee and butterfly perennial collection for even more of those).
Did You Know?
Daucus carota, the wild carrot or Queen Anne's Lace, has become a great favourite at the RHS Chelsea Flower Show in recent years. Not to be confused with hemlock, which is similar in appearance but poisonous. It is said to be named after Queen Anne of Denmark (1574-1619), wife to James I, who was a keen lacemaker, the tiny purple-red flower at the centre of its umbel, symbolising a drop of blood from her pricked finger.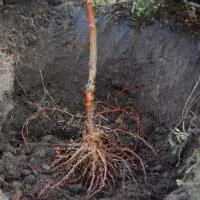 Bareroot?
Bareroot plants have no soil around the roots. They are light, easy to carry and plant.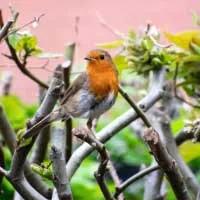 Perfect for Winter
The ground tends to be wet in winter, ideal for planting bareroot plants.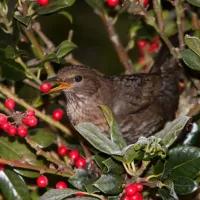 Value for money
You pay less for the same size bareroot plants, compared to potted.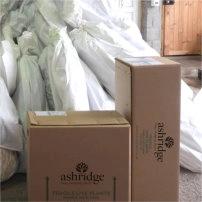 Delivered
Packaged by our experts and sent out by next day delivery.
Tag us @ashridgenurseries