Tartan Dahlia Tubers
Dahlia Tartan (Decorative)
The details
Colour: blackcurrant and white
Flower size: 15-20cm
Type: decorative dinnerplate
Cutting: yes
Height/spread; 110cm x 70cm
Flowering: July to November
Planting months: end Feb to July
Choose a size
How are they measured?
Despatch from early April
Delivery prices
Description
Tartan: Decorative Dahlia Tubers
With its mesmerising swirl of vivid stripes, Tartan is a classic dinnerplate Dahlia that will turn heads and invite comment. The long, wavy petals are deep, luscious blackcurrant - almost black at the centre - and pure bright white, on flowers up to 20cm across. It's tall, too, growing up to 110cm, with fresh green foliage and stems.
Browse our other Decorative Dahlias or our full range of Dahlias here.
Features
Colour: Blackcurrant and white
Flower size: 15-20cm
Type: Decorative dinnerplate
Cutting: Yes
Height/spread; 110cm x 70cm
Outdoor Planting Months: March to July
Growing Tartan Dahlias
Tartan is a bit big for anything other than a very large pot, 10 litres is probably the minimum you can get away with.
All dahlias do best in deep rich soil with good drainage in a sunny spot. If it is windy they will need staking. They are greedy, thirsty plants so will need watering in dry spells, and they will always flower that little bit better if there is a bit of soluble food in the watering can once every couple of weeks.
It is generally more convenient to put support stakes in at planting time, rather than leaving it until there is foliage in the way.
Planting Companions for Tartan
In a border, it would work well with a pure-white dahlia, preferably with a simpler flower shape - try a waterlily such as Le Castel for a pleasing contrast. Dahlias also look lovely with grasses, bringing a more relaxed, informal meadow feel. Something with fluffy white or purple flowerheads would look good with Tartan, one of the pretty pennisetums perhaps.
Did You Know?
Introduced back in 1950 by a New Zealand breeder with the ironic name of Frost (which usually kills Dahlias), it is just old enough to qualify for the unofficial status of a heritage variety.
Although versions of tartan cloth have existed among Celtic populations across their huge ancestral range for centuries, the association of specific, modern patterns with Scottish clans was a 19th century aristocratic fashion that was projected backwards in history by artists. In the film Braveheart, renowned as one of the more historically inaccurate blockbusters, the Scots wear clan tartans over their shoulders, which has been described as equivalent to a film portraying cowboys wearing modern suit jackets backwards.
Planting Instructions
If you ignore seed, Dahlias can be planted at three stages: as tubers, rooted cuttings and pot-grown plants.
Tubers can be planted at any time from March onwards. The hole should be at least double the diameter of the tuber laid out on the ground. Incorporate about 25% well rotted compost and if drainage is in any way doubtful then add plenty of horticultural grit as well. Plant one tuber per hole, leaving 60-80 cms between plants (depending on final size) and make sure the tuber is covered with 10-12 cms (4-5") of soil. This is important as it will insulate the tuber against frosts in March-May as they will take a couple of months to show.
Rooted cuttings, which are available from early April onwards, will need to be potted up and kept in a sunny and frost free place until they are ready to be planted out in mid May. Their treatment then is the same as for tubers except they are planted level with rather than 10 cms below the surrounding soil level.
Pot grown plants are not delivered until June, and are then planted out immediately in the same way as an established rooted cutting.
The more you deadhead, the more flowers you'll get.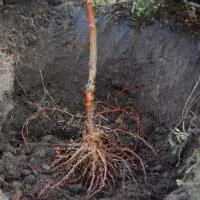 Bareroot?
Bareroot plants have no soil around the roots. They are light, easy to carry and plant.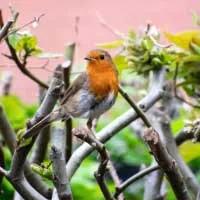 Perfect for Winter
The ground tends to be wet in winter, ideal for planting bareroot plants.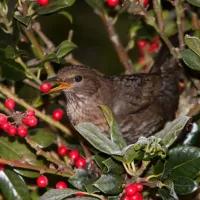 Value for money
You pay less for the same size bareroot plants, compared to potted.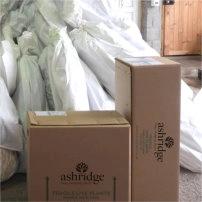 Delivered
Packaged by our experts and sent out by next day delivery.
Tag us @ashridgenurseries