Common Red Dogwood Hedge Plants
The details
Cornus sanguinea
Hedge Plants
Native. Red-purple young stems.
Ideal mixed country hedging.
Max. Height: 3m
Bareroot Delivery Only: Nov-Mar
Choose a size
How are they measured?
Description
Cornus sanguinea: Bareroot Dogwood Hedging
Delivered by Mail Order Direct from our Nursery with a Year Guarantee


Cornus sanguinea is the native British dogwood. It is a large deciduous shrub with blood-red and green stems in spring, white flowers in summer and black fruit in September and October. It is a great country hedge plant that loves wet sites.
For more ornamental bark colours, see our selection of dogwood varieties.
Delivery season: Dogwood plants are delivered bareroot during late autumn and winter, approximately November-March inclusive.
Choosing a size: When you are ordering dogwood plants for a hedge, we generally recommend that you use plants that are graded at 40/60cms or 60/80cms. They are cheaper than large plants, easier to handle, and they will establish well in poor conditions. Use the larger, 90/120cms high plants if you want a tall hedge quickly, or for gaps in established hedges.
All our hedge plants are measured by their height in centimetres above the ground when planted
Features
Size sold: 40-60cm, 60-80cm & 90-120cm
Height: To 3-4m
Soil: Any, loves very wet sites with good sun
Use: Mixed country hedges, wildlife cover.
Single Row: 3/m
Double row: 5/m
On the RHS Plants for Pollinators list
Growing Dogwood
Like willow, dogwood really loves wet soil beside water and doesn't mind being underwater for most of the winter. However, with you to help it establish, it will thrive in poor, dry soil just as well, especially with a good amount of sun.
Spacing a Dogwood hedge: Standard country hedging: plant at 3 per metre, 33cm apart in a single row, or 5 per metre in a staggered double row, which has a W shape viewed top-down.
Dogwood in your Garden
It is a classic component of mixed native hedges; it could make a hedge by itself, but it would be relatively easy for an intruder to scramble over it. It is a bit too untidy to make it a good specimen shrub, but it can be allowed to grow freely as attractive wildlife cover, especially for water fowl in the wet locations that it loves.
Did You Know?
Known as bloody or blood-twig dogwood in America, it has a fistful of common names, including dog cherry, catteridge, gadrise, and peg or prick wood (no comment).
Former botanical names include Cornus latifolia or sylvestris and Swida sanguinea.
The name Dogwood comes from the Saxon Dagwood or "skewer-wood". The stems of Common Dogwood are very straight, can be sharpened easily and are ideal as skewers for your home-made barbecues during those long hot English summers.
Ctzi the Iceman, who was rudely awakened in the early 1990's from his 5,000 year nap, had viburnum and dogwood arrows, along with a copper axe, a stone knife, and a Yew bow. Needless to say, he was promptly arrested for carrying illegal weapons and has been incarcerated in the South Tyrol Museum of Archaeology ever since.
Planting Instructions
Growing Cornus sanguinea:
It will grow well in any soil, but it needs at least half a day of full sun. It loves water-logged soil and will tolerate chalk.
If your site is dry, it's best to dig in lots of manure to help your plants establish deep roots.
Prepare your site before planting:
Hedge plants like Cornus sanguinea are very tough. The only essential preparation is to kill the weeds in a strip a metre wide along the planting site: improving the soil should not be necessary. If your soil is exceptionally poor and dry, then digging in some well-rotted manure and/or compost is worthwhile.
Watch our video on how to plant a country hedge for full details.
Hedge Planting Accessories:
Prepare your site for planting by killing the weeds and grass with Neudorff WeedFree Plus. We sell hedge planting packs with sheets of mulch fabric and pegs to hold it down which help suppress competing weeds. If you are planting in an area with rabbit and/or deer, you will need to use a plastic spiral guard for each plant, supported by a bamboo cane.
We always recommend using mycorrhizal "friendly fungi" on the roots of new hedging plants, trees and shrubs.
After you have planted your hedge, the most important thing to do is water it in dry weather. You will also need to weed around the plants. Watering should be thorough, so the ground is soaked. Let the soil almost dry out before watering again. Watering & weeding will be necessary for at least a year after planting.
Trimming Country hedge plants:
From the winter after planting onwards, your young hedge should be trimmed lightly once every winter, until it is mature. When it is fully grown, you can clip it at anytime.
Special notes on caring for Cornus sanguinea:
It is a very tough plant that shouldn't need special attention once it has established. If you didn't use a mulch fabric, it is beneficial to mulch around the base of the hedge each year.
Hygiene & Diseases:
Dead, damaged or diseased wood can be pruned off as soon as it appears.
Disinfect your pruning tools between every cut if there is any sign of disease.
Burn or dispose of any diseased material, do not compost it.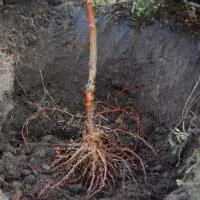 Bareroot?
Bareroot plants have no soil around the roots. They are light, easy to carry and plant.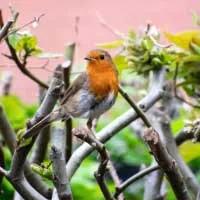 Perfect for Winter
The ground tends to be wet in winter, ideal for planting bareroot plants.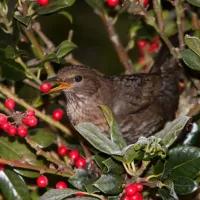 Value for money
You pay less for the same size bareroot plants, compared to potted.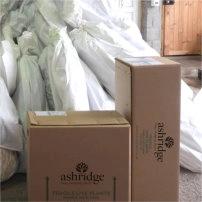 Delivered
Packaged by our experts and sent out by next day delivery.
Tag us @ashridgenurseries