Red Maple Sapling Trees
Acer rubrum
The details
Acer rubrum
Sapling Trees
Any soil, rich autumn colour.
Vigorous screening tree.
Not used for hedging.
Other Sizes: Larger Standards.
Max. Height: 30m
Bareroot Delivery Only: Nov-Mar.
£
£4.80
£ 3.96
£ 3.60
£ 3.36
Qty
1-24
25 - 249
250 - 499
£
£5.40
£ 4.32
£ 3.78
£ 3.50
Delivery prices
Description
Red Canadian Maple Sapling Plants
Delivered by Mail Order Direct from our Nursery with a Year Guarantee


Red Maple, Acer rubrum, is a large, upright tree with red flowers, red-orange autumn leaves and pink seeds. It is a great screening tree, suitable for large gardens and parks. Suitable for most soils.
Red Maple isn't really suitable for a hedge; use field maple instead.
Red Maple trees can reach 30 metres high.
The plants on this page are young saplings, ideal for large scale planting or in woodland projects. You can also buy larger Red Maple trees.
Browse all of our other varieties of Maple Trees & Hedging plants.

Red Maple Sapling plants are only delivered bareroot, during winter (Nov-March).
All our bareroot plants are measured by their height in centimetres above the ground (the roots aren't measured).
General description of Red Maple plants:
This big tree has pretty little red and orange flowers on the bare branches in early spring, before the leaves burst. The autumn leaf colour is a bright, mottled red and orange and the winged seeds also have pink membranes. The tree has an upright habit, with a canopy about half as wide as it is tall, up to 20 metres across.
History & uses of Acer rubrum:
This tree was imported to Europe in the 1650's from North America, where it is known as Swamp Maple or Soft Maple. It likes moist ground, but isn't really suitable for a proper bog.
Planting Instructions
Growing Red Maple plants:
Red Maples grow well on almost any soil, apart from very poor dry earth or waterlogged sites and they won't give their best autumn colour on chalky ground.

Prepare your site before planting:
Red Maple trees are very tough. The only essential preparation is to kill the weeds in a strip a metre wide along the planting site: improving the soil should not be necessary. If your soil is exceptionally poor and dry, then digging in some well rotted manure and/or compost is worthwhile.

Remember to water establishing plants during dry weather for at least a year after planting.
Planting Accessories:
Prepare your site for planting by killing the weeds and grass with Neudorff WeedFree Plus.
If you are planting in an area with rabbit and/or deer, you will need to use a plastic spiral guard for each plant, supported by a bamboo cane.
If your soil quality is poor, we recommend using mycorrhizal "friendly fungi" on the roots of new trees and shrubs.
You can also improve your soil with bonemeal organic fertiliser and Growmore.
After Care
After you have planted your Red Maples, the most important thing to do is water them in dry weather. You will also need to weed around the plants. Watering should be thorough, so the ground is soaked. Let the soil almost dry out before watering again. Watering & weeding will be necessary for at least a year after planting.

Special notes on caring for Red Maple trees:
Red Maple is a very tough plant that shouldn't need special attention once it has established. If pruning is necessary, do it in midsummer.

Hygiene & Diseases:
Dead, damaged or diseased wood can be pruned off as soon as it appears.
Disinfect your pruning tools between every cut if there is any sign of disease.
Burn or dispose of any diseased material, do not compost it.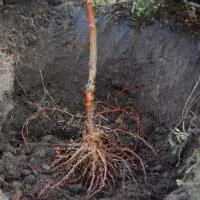 Bareroot?
Bareroot plants have no soil around the roots. They are light, easy to carry and plant.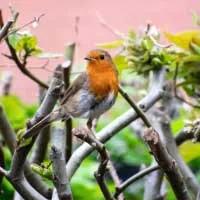 Perfect for Winter
The ground tends to be wet in winter, ideal for planting bareroot plants.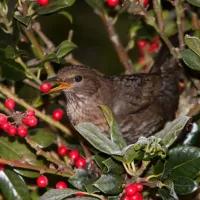 Value for money
You pay less for the same size bareroot plants, compared to potted.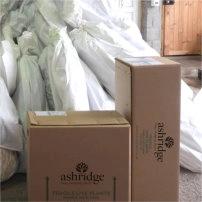 Delivered
Packaged by our experts and sent out by next day delivery.
Tag us @ashridgenurseries