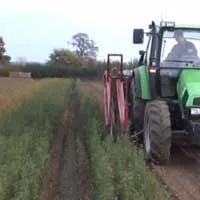 Grown
Grown and lifted by our specialist plant growers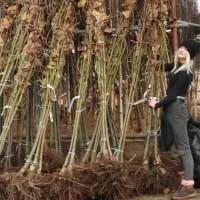 Picked
Picked by our team of experts from our Somerset nursery.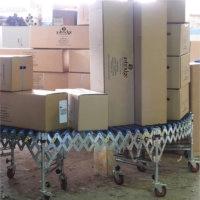 Packed
We've been packing and sending quality plants since 1949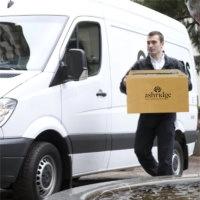 Delivered
Packaged by our experts and sent out by next day delivery.
Which Laurel Variety Should I Choose?

All Laurels are hardy, drought and pollution resistant, and tolerate at least half a day of shade, if not more. They are generally not fussy about soil type, but they all need decent drainage.

Common / Cherry Laurel (Prunus laurocerasus): The cheapest and most vigorous, this hardy plant is suitable for almost any reasonably well drained soil and will grow close to streams and ponds, but on chalk we recommend Portugal Laurel.

Portugal Laurel (Prunus lusitanica): A bit less vigorous and more expensive than Common Laurel, it has narrower leaves and thrives in any well drained soil, including shallow chalk.

Spotted Laurel (Aucuba japonica Variegata): For dry shade under other, larger plants and against a tall North facing wall, this relatively slow growing laurel is fantastic.

Bay Leaf Laurel (Laurus nobilis): Sold as both hedge plants and as ready-made topiary shapes like lollipops, this culinary herb is a great hedge choice for adding value to your property. It is hardy, but in the coldest parts of the North & Scotland it tends to suffer cosmetic leaf damage in winter.

What is the difference between Bareroot and Pot-Grown Laurel?

Bareroot laurel plants, where available, are by far the best value, the easiest to handle & plant because they weigh so little, and offer the most selection.
They are only delivered during winter and early spring, about November to March, when the plants are dormant, which is the best time of year to plant almost all woody species.

Some laurel varieties or larger sizes can only be delivered in pots, and some popular varieties are sold both bareroot in winter and potted the rest of the year.

There is nothing wrong with Pot Grown plants, but where you have a choice, bareroot is always even better!
How Long Does Laurel Hedging Take To Grow?How to Plant Laurel Hedging