Ruby Beauty Dwarf Raspberry Canes
Rubus idaeus 'Ruby Beauty'
The details
Group: Compact Summer Fruiting
Intended for containers
Height: 1 m
Flowering: April/May
Fruit: red, firm, sweet
Taste: dessert/culinary
Picking: June-July
Thornless
RHS Plants for Pollinators
Spacing: 1 plant per 10L of compost
Choose a size
How are they measured?
Description
Ruby Beauty Dwarf Raspberries - Ideal for container growing
Now there are good ideas, and simply brilliant ones, and Ruby Beauty raspberries are one of the latter. They are a fantastic addition to our range of raspberries because the canes never grow taller than a metre and are multi-branching so you reap tremendous yields - up to 1.5 kg - from one plant - of sweet, firm, scarlet raspberries all through June and July. The canes do not need support because they are short and sturdy making it easier to pick the fruit and to net the plant. What is more, they are entirely thornless.
Please note our Ruby Beauty plants come in 3 Litre Pots. This means that they will fruit for you this year, without the need to transplant or pot up (although you can if you want). Which makes them perfect for your patio, or anyone's patio for that matter.
Fruit for small spaces
Ruby Beauty is obviously perfect for those who have limited space in their garden or are restricted to just a terrace or balcony. They would also make a wonderful present for any budding horticulturalists or cooks in the family.
Let them crop for the first year in the pot in which they come and then gradually move them up through a 5 litre pot to a 10 litre one which should be their final home. If you want more than one then three will eventually fill a 40 litre pot and you will be harvesting summer raspberries with the best of them.
If possible, use John Innes number 3 compost which dries out more slowly than multipurpose and is also heavier so it adds stability to your pot. As the raspberries begin to change colour you will need to net them to protect against birds, but this is the work of a heartbeat since the plants are so compact with no supporting canes needed or fussing around with wires. Once a cane has fruited, cut it down and wait for next year's cane to grow in its place.
Anyone contemplating an original low hedge could usefully employ Ruby Beauty canes grown 70 cm apart. The result is not only pretty but extremely productive in these times where homegrown is all the rage. For those who love their raspberries, you would then need to have a few autumn varieties like Octavia and Joan J to assuage the cravings for later in the year.
Features of Ruby Beauty Raspberries
Height: 1 m
Flowering: April/May
Fruit: red, firm, sweet
Taste: dessert/culinary
Picking: June-July
Thornless
RHS Plants for Pollinators
Spacing: one per 10 litres of compost or 70 cm apart in open ground
Top tip
Bred in New Zealand and is the world's first dwarf raspberry plant. Raspberry plants require potash to fruit well. Sprinkle the ashes from your bonfire or indoor wood fires (not coal) around the base of the canes to do two jobs at once.
Planting Instructions
Please remember to plant raspberries with their roots just under the surface. Deep planting kills them.
For container growing, Ruby Beauty plants should be planted in a patio pot - 1 cane (plant) per 10 litre pot or 3 canes per 40 litre pot.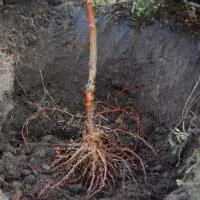 Bareroot?
Bareroot plants have no soil around the roots. They are light, easy to carry and plant.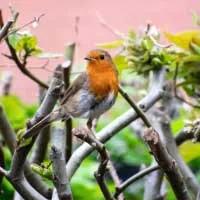 Perfect for Winter
The ground tends to be wet in winter, ideal for planting bareroot plants.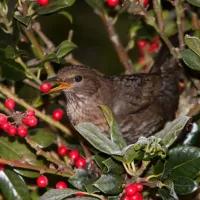 Value for money
You pay less for the same size bareroot plants, compared to potted.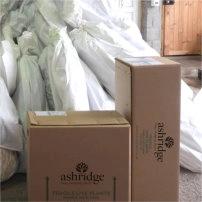 Delivered
Packaged by our experts and sent out by next day delivery.
Tag us @ashridgenurseries