Purple / Copper Beech Large Trees
Fagus sylvatica Purpurea (Standard)
The details
Delivered in Large Sizes
Native. Big, spreading tree.
Coppery young leaves mature to glossy purple.
Sizes: Saplings & Big Standards
Requires good drainage.
Bareroot Delivery: Nov-March
Choose a size
How are they measured?
£
£134.99
£ 129.98
£ 124.98
Delivery prices
Description
Fagus sylvatica Purpurea: Purple / Copper Beech, Standard Size Trees
The Copper or Purple Beech tree, Fagus sylvatica Purpurea, is a natural variation of Green Beech with copper coloured young leaves that darken to dark purple, and the autumn colour has a richer orange hue. It is not quite as big as green beech and grows more slowly, but mature specimens are just as impressive and, being the largest trees with purple leaves found in Britain, are still only suitable for a large garden.
Purple beech is loveliest in the spring, with its fresh copper-bronze leaves shine against the pale grey bark. Some people consider it sombre and cheerless in midsummer, when its leaves turn purple-black. We don't really agree with that evaluation, as long as you plant it in full sun to encourage the richest leaf colour and to show off the tree to its best advantage.
Purple Beech trees can reach 25-30 metres.
Standard trees are the largest size that we deliver; you can also buy younger Copper Beech saplings.
Browse our variety of beech trees or our range of garden trees.
Features:
Glorious spring and autumn colour
Deep purple summer foliage
Needs full sun & good drainage. Likes chalk
Good source of pollen & honeydew for bees
To 25-30 metres
Growing Purple Beech Trees
It is suitable for any soil type as long as the drainage is good, including chalk, and it should be planted in full sun. Although Copper Beech will tolerate some shade, the leaves will be less purple if planted in partial shade and if the tree does not get enough sun, its leaves will revert to green. It likes heavy clay on slopes, hilltops and other areas that shed, rather than collect, water in winter.
Did You Know?
Common green beech trees naturally produce the occasional purple-leaved seedling, which can vary from still quite greenish to dark purple-nearly-black; these seedlings have been bred together to produce the modern varieties of garden copper beech. Our copper beech standards are reproduced by grafting from the best specimens, to ensure a rich, reliable leaf colour.
Because of this variation among and between cultivated and wild copper beech, it is classified variously as Fagus sylvatica Purpurea, atropurpurea, cuprea or atropunicea, and for simplicity the RHS opts for the term Atropurpurea Group.
The small, wind pollinated flowers aren't noticeable, but bees love the pollen. The woolly beech aphid makes honeydew and is favoured by bumble and solitary bees, perhaps because there are fewer ants to guard them high up in the canopy.
The seeds are small nuts, known as mast, which are great food for wildlife and pigs, but toxic to horses and dogs in some quantity: one or two nuts won't do any harm. They were eaten by people as a hard times food.
Standard trees are measured by their girth in centimetres 1 metre above ground level: their trunk's waist measurement. Unlike sapling trees and hedge plants, standards aren't measured by their height, which will vary quite a bit both between and within species.
So, a 6/8cm standard tree has a trunk with a circumference of 6-8cm and an 8/10 standard has a trunk 8-10cm around. This measurement makes no difference to the tree's final height.
On average, standard trees are 2-3.5 metres tall when they arrive, but we cannot tell you precisely how tall your trees will be before we deliver them.
Planting Instructions
Notes on planting Purple Beech trees:
Purple Beech trees will grow well in any well drained soil, including chalk. They are not recommended for shady locations: they need full sun to look their best.
They will not grow if the site is damp - hornbeam is often used instead of beech on wet soil.

Prepare your site before planting:
It is good to dig over the site where you plant a tree several months in advance. Kill the weeds first: for tough weeds like nettles, brambles and ground elder, you will usually need a weed-killer to get rid of them. When you dig the soil over, remove stones and other rubbish and mix in well rotted compost or manure down to the depth of about 2 spades.

Watch our video on how to plant a tree for full instructions.
Remember to water establishing trees during dry weather for at least a year after planting.
Tree Planting accessories:
Prepare your site for planting by killing the weeds and grass with Neudorff WeedFree Plus.
You can buy a tree planting pack with a wooden stake & rubber tie to support the tree and a mulch mat with pegs to protect the soil around the base of your tree from weeds and drying out.
We suggest that you use mycorrhizal "friendly fungi" on the roots of all newly planted large trees: if your soil quality is poor, we strongly recommend it.
You can also improve your soil with bonemeal organic fertiliser and Growmore.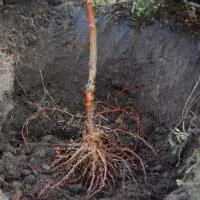 Bareroot?
Bareroot plants have no soil around the roots. They are light, easy to carry and plant.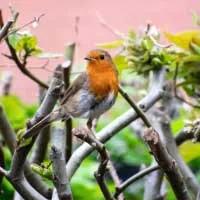 Perfect for Winter
The ground tends to be wet in winter, ideal for planting bareroot plants.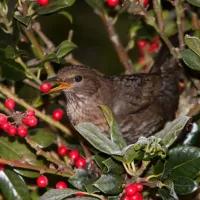 Value for money
You pay less for the same size bareroot plants, compared to potted.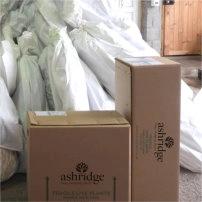 Delivered
Packaged by our experts and sent out by next day delivery.
Tag us @ashridgenurseries