Golden Weeping Willow, Large Trees
Salix sepulchralis Chrysocoma (Standard)
The details
Delivered in Large Sizes
The classic weeping willow. Loves wet sites.
Sizes: Saplings & Standard Trees.
Good screening tree, very ornamental.
Max. Height: 20m
RHS Award of Garden Merit
Bareroot Delivery: Nov-Mar
Choose a size
How are they measured?
Description
Salix sepulchralis Chrysocoma: Bareroot Golden Weeping Willow Trees in Standard Sizes
The Golden Weeping Willow tree, Salix sepulcralis Chrysocoma, is the world's most popular ornamental weeping tree and the only weeping willow with golden-yellow stems. It has a stout, gnarled trunk when it is mature, with quite stumpy main branches that end in radiant showers of hanging, golden-yellow stems. It looks fabulous in spring, when the young leaves are still small and pale yellow-green and the yellow catkins are visible. The leaves turn green in summer and then back to yellow in autumn.
Weeping willows are vigorous and have a variable final height range. In general, trees on sheltered sites will be taller. Anywhere from 12 to 20 metres is possible.

Browse our variety of willow trees or our full range of garden trees.
Delivery season: Willow trees are delivered bareroot during late autumn and winter, approximately November-March inclusive.
Choosing a size: Small trees are cheaper, easier to handle and more forgiving of less than ideal aftercare, so they are best for a big planting project. If instant impact is your priority, or if you are only buying a few plants for use in a place where it is convenient to water them well in their first year, then you may as well use bigger ones. All our bareroot trees are measured by their height in centimetres above the ground (the roots aren't measured).
Features:
Height: 12-20m
Soil: Almost any, but loves wet soil in full sun
The classic waterside tree.
Large, graceful, variable form
RHS Award of Garden Merit
Bareroot delivery only: November-March
Growing Weeping Willows
Willows in general thrive best on wet soil in full sun, ideally beside water, but really are not fussy as long they have enough light. This species will tolerate chalk, but prefers acidic soil.
They respond well to pruning, and are perfect for coppicing and pollarding.
Please note: old trees have brittle wood and are likely to drop branches in a storm.
Did You Know?
This hybrid of native and Asian willows was introduced in Germany around 1888. Its parentage is a matter of debate, but it is probably an improvement of Salix alba Tristis.
Standard trees are measured by their girth in centimetres 1 metre above ground level: their trunk's waist measurement. Unlike sapling trees and hedge plants, standards aren't measured by their height, which will vary quite a bit both between and within species.
So, a 6/8cm standard tree has a trunk with a circumference of 6-8cm and an 8/10 standard has a trunk 8-10cm around. This measurement makes no difference to the tree's final height.
On average, standard trees are 2-3.5 metres tall when they arrive, but we cannot tell you precisely how tall your trees will be before we deliver them.
Planting Instructions
Notes on planting Golden Weeping Willow trees:
Your trees will grow well in any damp or wet soil where there is more than half a day of full sun. They tolerate chalk, but will grow best on slightly acid soils and heavy clay.
They will not grow well if the site is dry, shady or on the coast.

Important Note on Weeping Willow Roots:
This will become a fairly wide, spreading tree in time and its roots tend to be quite shallow.
What they lack in depth, they make up for anti-social behaviour: we advise against planting these trees near old buildings, vulnerable walls or drains.
You will also have a tough time growing most things near a Weeping Willow, as they will snatch all the moisture from the soil - it's best to just give them plenty of room.
This will be much less of an issue if they are planted by water.
Prepare your site before planting:
It is good to dig over the site where you plant a tree several months in advance. Kill the weeds first: for tough weeds like nettles, brambles and ground elder, you will usually need a weed-killer to get rid of them. When you dig the soil over, remove stones and other rubbish and mix in well rotted compost or manure down to the depth of about 2 spades.

Watch our video on how to plant a tree for full instructions.
Remember to water establishing trees during dry weather for at least a year after planting.
Tree Planting accessories:
Prepare your site for planting by killing the weeds and grass with Neudorff WeedFree Plus.
You can buy a tree planting pack with a wooden stake & rubber tie to support the tree and a mulch mat with pegs to protect the soil around the base of your tree from weeds and drying out.
We suggest that you use mycorrhizal "friendly fungi" on the roots of all newly planted large trees: if your soil quality is poor, we strongly recommend it.
You can also improve your soil with bonemeal organic fertiliser and Growmore.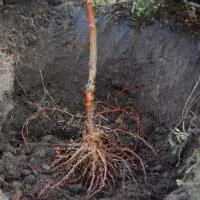 Bareroot?
Bareroot plants have no soil around the roots. They are light, easy to carry and plant.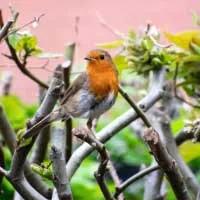 Perfect for Winter
The ground tends to be wet in winter, ideal for planting bareroot plants.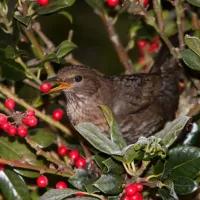 Value for money
You pay less for the same size bareroot plants, compared to potted.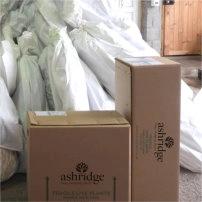 Delivered
Packaged by our experts and sent out by next day delivery.
Tag us @ashridgenurseries