Spindle Tree Hedge Plants
Euonymus europaeus
The details
Euonymus europaeus
Hedge Plants
Native.
Bright seeds & autumn leaves.
Sizes: Saplings only.
Hedging & screening
Max Height: 4m
Bareroot Delivery Only: Nov-Mar
Choose a size
How are they measured?
Qty
1-24
25 - 249
250 - 499
£
£2.28
£ 1.92
£ 1.68
£ 1.56
Qty
1-24
25 - 249
250 - 499
£
£3.36
£ 2.94
£ 2.28
£ 1.92
Qty
1-24
25 - 249
250 - 499
£
£4.44
£ 3.72
£ 3.30
£ 3.00
Delivery prices
Description
Euonymus Europaeus Hedging
Delivered by Mail Order Direct from our Nursery with a Year Guarantee


Spindle Berry, Euonymus europaeus, is a large native bush or shrubby tree that makes an excellent country hedging plant. It will grow on practically any soil and tolerates dappled shade.
Spindle can reach about 6 metres if it grows freely as a tree or large shrub. It is suitable for hedging up to about 4 metres tall.
Bareroot hedge plants are only delivered, during winter (Nov-March).
See our selection of native hedging plants or view our full range of hedging.
Choosing a size:
When you are ordering plants for a hedge, we generally recommend that you use plants that are graded at 40/60cms or 60/80cms. They are cheaper than large plants, easier to handle, and they will establish well in poor conditions.
Use the larger, 90/120cm tall plants if you want a big hedge quickly or for instant impact as a specimen shrub.
All our hedge plants are measured by their height in centimetres above the ground (the roots aren't measured).
Spacing a Spindle hedge:
Plant Spindle hedging at 3 plants per metre, 33cms apart.
You can also plant at 5 plants per metre in a staggered double row, with 33 cm between each plant along the row and 40cms between the rows.
General description of Spindle Berry plants:
The Spindleberry or Spindle tree, Euonymus europaeus, is one of Britain's most colourful native, large shrubs. It is a fast-growing, bushy plant that is perfect for hedges and rough, country style screening. It has with fantastically bright berries and autumn leaves. The tiny flowers are green and insignificant, but they still attract bees and ripen over the summer into shiny, bright orange seeds that poke out of a punk pink casing.
Spindleberry is commonly used in mixed country hedgerows and is often found growing wild in chalky areas.
Please note that although the seeds are beautiful, they are poisonous to humans. They taste very bitter, so children will spit them out if they try one, but it is still important to educate them about poisonous plants.
Did You Know?
Spindle wood is hard and was often used for making tool handles, including textile spindles. Spindle is a classic component of a mixed country hedge.
Native species that are useful to people tend to have a lot of common names around the country: Ananbeam, Catwood, Skewerwood, Pegwood, Gatten or Gatter tree, Louseberry.
Planting Instructions
Growing Spindle Berry plants:
Spindle Berry will grow well in any soil with average drainage, although it will tolerates a bit of waterlogging in winter. They will not grow on the coast.

Prepare your site before planting:
Native hedge plants like Spindle Berry are very tough. The only essential preparation is to kill the weeds in a strip a metre wide along the planting site: improving the soil should not be necessary. If your soil is exceptionally poor and dry, then digging in some well rotted manure and/or compost is worthwhile.
Watch our video on how to plant a country hedge for full details.
Remember to water establishing plants during dry weather for at least a year after planting.
Hedge Planting Accessories:
Prepare your site for planting by killing the weeds and grass with Neudorff WeedFree Plus.
You can buy a hedge planting pack with sheets of mulch fabric and pegs to hold it down.
If you are planting in an area with rabbit and/or deer, you will need to use a plastic spiral guard for each plant, supported by a bamboo cane.
If your soil quality is poor, we recommend using mycorrhizal "friendly fungi" on the roots of new trees and shrubs.
You can also improve your soil with bonemeal organic fertiliser and Growmore.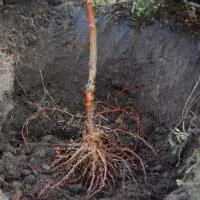 Bareroot?
Bareroot plants have no soil around the roots. They are light, easy to carry and plant.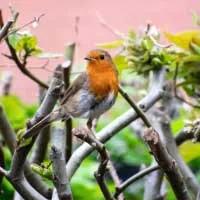 Perfect for Winter
The ground tends to be wet in winter, ideal for planting bareroot plants.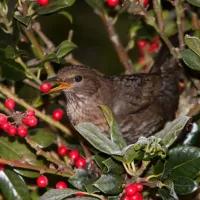 Value for money
You pay less for the same size bareroot plants, compared to potted.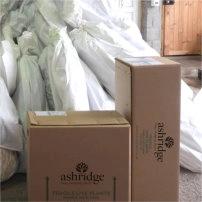 Delivered
Packaged by our experts and sent out by next day delivery.
Tag us @ashridgenurseries