Elegantissima Red Dogwood Plants
Cornus alba Elegantissima

The details
Cornus alba Elegantissima
Hedge Plants
Red young stems. Variegated leaves.
Ornamental shrub.
Max. Height: 2m
Bareroot Delivery Only: Nov-Mar.
RHS Award of Garden Merit
Choose a size
How are they measured?
Qty
1-24
25 - 249
250 - 499
£
£3.90
£ 3.12
£ 2.72
£ 2.53
£
£13.98
£ 13.20
£ 12.60
£ 12.00
Delivery prices
Description
Cornus Alba Elegantissima
Delivered by Mail Order Direct from our Nursery with a Year Guarantee


This is a vigorous shrub with red young bark and variegated leaves. Cornus alba Elegantissima is generally used as an ornamental shrub. A wonderfully easy, fast-growing plant, this shrubby dogwood has variegated foliage. Its leaves have a jagged, creamy margin and an olive green centre and it produces small white flowers in May and June, which are followed by white fruit that sometimes has a hint of pale blue. Neither of these is very showy, however, and most gardeners grow Cornus alba Elegantissima for the glistening red bark of its new stems, which can transform a frozen winter landscape, especially when planted en masse. Dogwoods love moisture and are perfect plants to go on a river bank, in marshy areas or a bog garden. It makes a fine hedge plant, but Cornus alba is cheaper and just as good.
Cornus alba Elegantissima will reach 3 metres.
See our selection of dogwoods for sale or view our full range of hedging plants.

Cornus alba Elegantissima plants are delivered bareroot during winter (Nov-April). All our hedge plants are measured by their height in centimetres above the ground (the roots aren't measured).
History & uses of Elegantissima Dogwood:
This variety was bred at the turn of the 20th century. It won the RHS Award of Garden Merit in 2002.
Planting Instructions
Growing Cornus alba Elegantissima plants:
Dogwoods aren't fussy about soil and while they prefer full sun, they will still grow vigorously as long as they get half a day of good light. Although they come from marshy areas that would drown the roots of most other large plants, dogwoods are flexible and will succeed just about anywhere, including dry soils or chalk.
If the quality of your soil is especially poor and dry, take the time to improve it before planting with lots of well rotted compost or manure.
In the unlikely event that your Dogwood looks unwell, feed it a quick release fertiliser each year, just before you apply the mulch.

Prepare your site before planting:
Hedge plants like Cornus alba Elegantissima are very tough. The only essential preparation is to kill the weeds in a strip a metre wide along the planting site: improving the soil should not be necessary. If your soil is exceptionally poor and dry, then digging in some well rotted manure and/or compost is worthwhile.
Watch our video on how to plant a garden hedge for full details. The plants in this video are delivered pot-grown, but planting out bareroot stock is essentially the same.
Remember to water establishing plants during dry weather for at least a year after planting.
Hedge Planting Accessories:
Prepare your site for planting by killing the weeds and grass with Neudorff WeedFree Plus.
You can buy a hedge planting pack with sheets of mulch fabric and pegs to hold it down.
If you are planting in an area with rabbit and/or deer, you will need to use a plastic spiral guard for each plant, supported by a bamboo cane.
If your soil quality is poor, we recommend using mycorrhizal "friendly fungi" on the roots of new trees and shrubs.
You can also improve your soil with bonemeal organic fertiliser and Growmore.
After Care
After you have planted your Cornus alba Elegantissima hedge, the most important thing to do is water it in dry weather. You will also need to weed around the plants. Watering should be thorough, so the ground is soaked. Let the soil almost dry out before watering again. Watering & weeding will be necessary for at least a year after planting.

Trimming Dogwood plants:
Specimen shrubs:
To get loads of bright new stems each winter, all you need to do is to coppice (hard prune) your plants, starting in their first year after planting.
In March, use clean secateurs to cut all the stems down to about 15cm, 6 inches, from ground level, varying the height of the cuts if you don't want the shape to become too uniform. After that, apply a good blanket of mulch around, without touching, the plants.
You can do this every year, but every other year is sufficient and better for the local wildlife.
Hedges: Immediately after planting, cut the plants back by 50% and then trim them with the rest of the hedge as normal.

Special notes on caring for Cornus alba Elegantissima hedges:
Cornus alba Elegantissima is a very tough hedge plant that shouldn't need special attention once it has established. If you didn't use a mulch fabric, it is beneficial to mulch around the base of the hedge each year.

Hygiene & Diseases:
Dead, damaged or diseased wood can be pruned off as soon as it appears.
Disinfect your pruning tools between every cut if there is any sign of disease.
Burn or dispose of any diseased material, do not compost it.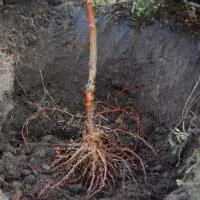 Bareroot?
Bareroot plants have no soil around the roots. They are light, easy to carry and plant.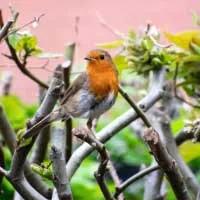 Perfect for Winter
The ground tends to be wet in winter, ideal for planting bareroot plants.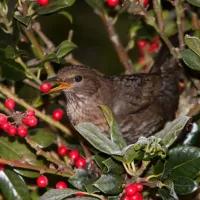 Value for money
You pay less for the same size bareroot plants, compared to potted.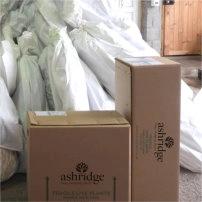 Delivered
Packaged by our experts and sent out by next day delivery.
Tag us @ashridgenurseries