Curly Parsley Plants
Petroselinum crispum 'Curly'
The details
Petroselinum crispum
Pot Grown Herbs
Height: 30-40 cm
Spread: 15 cm
Colour: green with white flowers
Flowers: summer
Uses: garnish, herb garden
Spacing: 15 cm
Scent/Taste: flinty mineral
Habit: upright
Life: hardy biennial
Choose a size
How are they measured?
Description
Petroselinum crispum
Curly parsley is probably the best known of all herbs and was de rigeur, chopped, as an emerald green garnish for virtually all dishes. What cook book failed to advise you to sprinkle some chopped parsley over the finished dish? But parsley does more than look good, it actually enhances the flavour of other foods with its iron-rich tang and is also full of vitamin C. The leaves are curly with toothed edges that look more like an inflorescence than a leaf. The flowers form in summer and are creamy white, flat umbels that form small seeds that are also delicious to eat. Curly parsley is related to the French Flat Leaf variety but has a slightly more iron-rich but milder flavour and coarser leaves. Perhaps the first choice from our range of herbs and vegetables.
Be like Mr McGregor
Parsley's vibrant, emerald green, foliage just looks marvellous. It is second to none as an edging plant next to brightly flowered nasturtiums or pumpkins and works well in hanging baskets or pots (inside or out) so long as you remember that parsley has a long tap root which means that it needs lots of space, does not like being transplanted and gulps water down. Potted parsley does really well but needs attention!
If you have the space, grow some parsley in a sheltered spot for harvesting in winter, while you raid a patch that is east or west facing during the summer months. Parsley in its second year quickly runs to seed so you may well find it easier to plant fresh stock every year.
Parsley is one of the main ingredients in all bouquets garni - whether for fish or for meat. Chopped up with tarragon, chives and chervil for an omelette fines herbes it makes an almost perfect meal, Elizabeth David style. And remember parsley sauce or even soup?
Features of Curly parsley
Height: 30-40 cm
Spread: 15 cm
Colour: emerald-green, curly, toothed foliage, white flowers held in umbels
Flowers: summer
Uses: culinary garnish, herb garden
Spacing: 15 cm
Scent: flinty mineral
Habit: upright
Life: hardy biennial
A paean to parsley
Parsley has long been recognised for its medicinal qualities such as acting as a strong diuretic for urinary infections and to increase breast milk. Apart from freshening the breath (from garlic) the Romans made garlands of it for banquet guests to prevent intoxication and to absorb strong odours. The seeds were traditionally sown on Good Friday to ensure a good harvest.
"Unless I plants our parsley bed
I'll have wi' you no truck,'
Ses I to him, 'for she,' I said
'Can give or take our luck.
You, lad, may dig and hoe and weed the taters in their rows,
But women-folk sow parsley seed, As all in Sussex knows.
For parsley has a power, lad, That's old as histories,
'Twas guv her as a dower, lad,
By Dowland pharisees" (meaning fairies).
Aftercare
Water well, especially in the first summer and in hot weather. If the leaves turn yellow at all, cut them back and feed with a liquid fertiliser. If you wish to continue to harvest the leaves, cut back the plant at the first hint of flower formation in their second year. Pick the leaves as often as you can throughout the summer. Dig up bolted plants if you do not want them to self seed.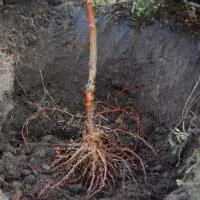 Bareroot?
Bareroot plants have no soil around the roots. They are light, easy to carry and plant.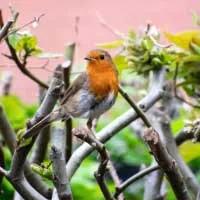 Perfect for Winter
The ground tends to be wet in winter, ideal for planting bareroot plants.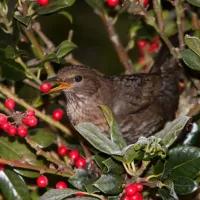 Value for money
You pay less for the same size bareroot plants, compared to potted.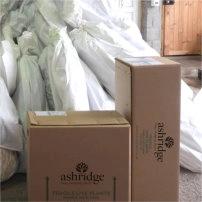 Delivered
Packaged by our experts and sent out by next day delivery.
Tag us @ashridgenurseries