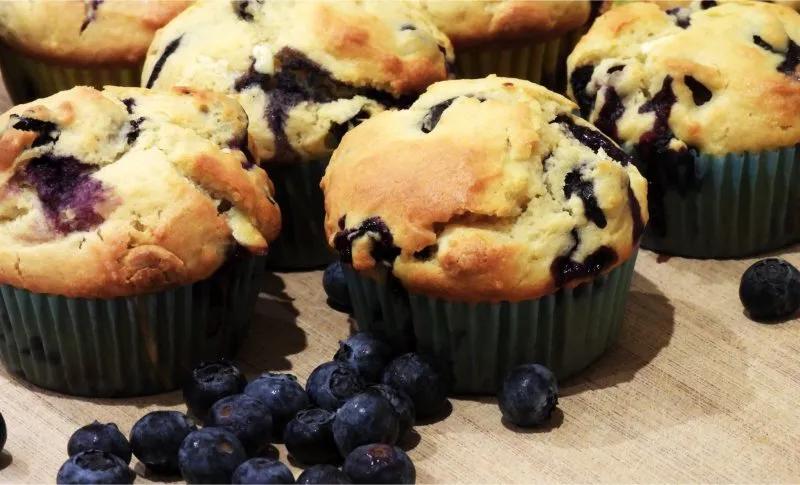 It's Blueberry picking time! With an abundance of Blueberries, why not try this lovely Blueberry & White Chocolate Muffin recipe...
Ingredients
300g Blueberries
60g white chocolate buttons/chunks
350g Self-raising flour
60g Caster Sugar
60g Muscovado Sugar
3 Eggs
2 tsb Baking Powder
140g Margarine
120ml Milk
Pinch of Salt
Method
Pre-heat oven to 190oc/gas mark 5
Line a 12 hole muffin tin with paper muffin/cupcake cases
Mix together the eggs, margarine and milk
Mix together the flour, sugars, baking powder and salt, then gradually add the wet mixture
Fold through the blueberries and white chocolate
Divide the mixture between the cases and bake for 18 - 20 minutes until risen and golden brown
Leave to cool slightly on a wire rack before eating!
Would you like to grow your own Blueberries? Take a look at our Blueberry bushes for sale >>