Vera Dutch Lavender Plants
Lavandula intermedia 'Vera'
The details
Lavandula x intermedia
Height: 1.1 m
Spread: 1.1 m
Colour: violet/blue flowers
Shape: long flower spikes
Aspect: south facing
Scent: strong, lavender
Flowering: summer-early autumn
Leaves: evergreen, grey-green
Choose a size
How are they measured?
Description
Lavandula intermedia: Vera Dutch Lavandin Plants
Vera Lavender is a vigorous sub-shrub with long, slender flower spikes covered with tiny violet-blue scented blooms. With its grey-green evergreen foliage, it provides colour and interest through the year making it ideal as a structural component in beds and borders, and as a fragrant hedge alongside a path.
Have a look at the rest of our lavender range here. Vera will make a hedge up to 1m tall. For something larger, browse our full range of hedging.
Delivery season: This is weather dependent. At present we expect to have plants ready from the end of April onwards, but if the weather is cold dates can slip into May. There is nothing to be gained from trying to plant lavender out before nighttime temperatures rise consistently as the shock simply sets it back, and it establishes more slowly and flowers less well than lavender planted when everything is warmer. The smallest lavenders, in P9 pots, are never shipped before May in any event. If you are not happy with these potentially uncertain timings, please order elsewhere: we guarantee our plants and like to see them do well...
Choosing a size: Small plants are cheaper and overall more convenient for hedge use, unless instant impact is your priority. If you are only buying a few plants for ornamental use, then you may as well use bigger ones. All our hedge plants are measured by their height in centimetres above the ground (the roots aren't measured).
Features:
Use: Plant at 60cm intervals for hedges and edges
Height: 1.1 m
Spread: 1.1 m
Colour: deep violet/blue flowers
Shape: long flower spikes
Aspect: south facing
Scent: strong, lavender
Flowering: summer-early autumn
Leaves: evergreen, grey-green narrow foliage
Growing Vera Lavender
She prefers a neutral to alkaline, poor to moderately fertile soil in a sheltered position, but it can tolerate acid conditions. Plant in full sun and well-drained soil, as lavender struggles with wet conditions in winter. Drought-tolerant and very hardy providing it is grown in favourable conditions.
Spacing a Vera Lavender hedge:
Best planted at 60cm apart for a really nice tight formal hedge, but it will still look fine with a looser 90cms spacing.
Good in Your Garden
Lavender is traditionally used for scented hedging alongside paths and walls, or to edge cottage garden borders. A versatile specimen shrub, it can be clipped to create evergreen structure in a formal garden or left to grow naturally in more informal designs.
In a drought-tolerant border, lavender combines well with echinacea, cosmos, lamb's ear and sedum. Vera is perfect for herb beds and provides wonderful cut flower stems. For a modern prairie border, try pairing with Mexican feather grass or tufted hair grass to create a loose, ethereal style.
Did You Know?
The name lavender is thought to derive from the Latin lavare 'to wash' because the Greeks and Romans added lavender flowers to their baths to sweeten the water. Intermedia refers to the cross between English and Portuguese lavender that created this taller form, which is commonly called Lavandin.
This hybrid cultivar is called Lavandula x intermedia 'Vera', while Lavandula vera was an alternative species name for the "true" lavender, Lavandula angustifolia. Some sources get them mixed up and list a mish-mash of the two names, Lavandula angustifolia 'Vera', which doesn't exist.
Lavender has been used for centuries in herbalism to dress wounds, aid sleep and alleviate anxiety. The sweet fragrance is still added to soaps, perfumes and essential oils, and the petals can even be used sparingly in cakes and biscuits.
Planting Instructions
We have a longer advice page on how to grow lavender, and a pruning video here.
Needs a sunny position and well drained soil. They absolutely LOATHE wet ground - especially cold wet ground. This is one of the reasons lavender does so well in pots - which tend to be drier in winter than badly drained flower beds
If necessary, drainage can be made better by building a ridge or mound to raise the planting area. Use plenty of fine gravel, horticultural sand and low quality soil to bulk it up. Do not improve the soil with traditional remedies such as compost or growmore. Lavender likes poor soil and flowers better if it is not overfed. Water newly planted lavender well and continue until the plants show that they are clearly in growth. At that point stop watering and just let them get on with it. You should never need to water again as they are wonderfully drought resistant once established.
Prepare your site before planting
Your lavender hedge will be with you for quite a few years if it is looked after. It is therefore well worthwhile digging over the area where you plan to plant. The purpose is not to improve the soil, but to make sure drainage is good and that perennial weeds and rocks, roots and other rubbish have been removed.
Care for your Lavender plants
After you have planted your Lavender hedge, the most important thing to do is water it in dry weather while it is establishing – usually about 8 weeks.
You will also need to weed around the plants. Watering should be thorough, so the ground is soaked. Let the soil almost dry out before watering again. Weeding will be necessary for at least 8 weeks after planting.
Trimming Lavender plants
Lavender really benefits from a hard trim every year in late autumn. This will ensure dense growth, lots of flowers the following year and generally extend the life span of your plants beauty. Cut back by two thirds once the flowers have faded to keep the lavender thriving and prevent it from becoming woody. According to experts, you can even cut into the bare wood at this point because our warm autumns mean that the new shoots that quickly arise at the base of the bush will have enough time to grow and harden up before winter comes. More information is available on our video on trimming lavender.
Avoid cutting into the older, woody part of the stems. If you are regular with your pruning, you shouldn't need to do this anyway.
If you deadhead the flowers regularly, this will encourage more of them in the same season.
Hygiene & disease:
Dead, damaged or diseased wood can be pruned off as soon as it appears. Disinfect your pruning tools between every cut if there is any sign of disease.
Burn or dispose of any diseased material, do not compost it. Regularly clean out dead leaves from underneath your plants.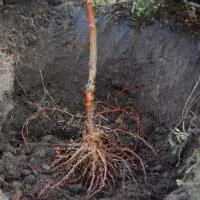 Bareroot?
Bareroot plants have no soil around the roots. They are light, easy to carry and plant.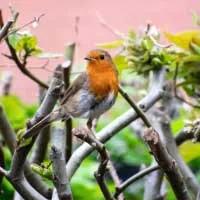 Perfect for Winter
The ground tends to be wet in winter, ideal for planting bareroot plants.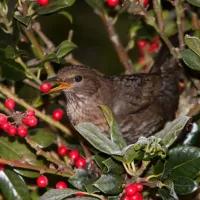 Value for money
You pay less for the same size bareroot plants, compared to potted.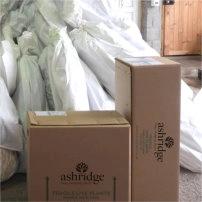 Delivered
Packaged by our experts and sent out by next day delivery.
Tag us @ashridgenurseries