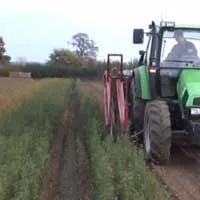 Grown
Grown and lifted by our specialist plant growers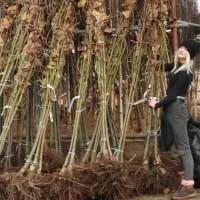 Picked
Picked by our team of experts from our Somerset nursery.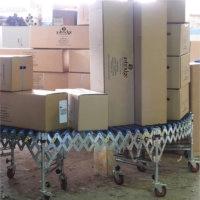 Packed
We've been packing and sending quality plants since 1949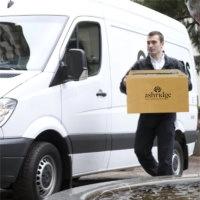 Delivered
Packaged by our experts and sent out by next day delivery.
What is the difference between evergreen and deciduous Berberis?

Evergreen berberis varieties are more shade-tolerant, and have more impressive flowers. They holds their leaves year round.

Deciduous berberis varieties are best planted in full sun, and give a colourful Autumn display before dropping their leaves.
Because Berberis is so dense, you still can't see through a clipped hedge in Winter, and the berries - which are more visible after the leaves fall - provide a long season of interest. The flowers tend to be smaller, but still attractive to pollinating insects.
Which Berberis should I choose?

Best Berberis for boundary hedging: Berberis thunbergii, both Green and Purple, and Berberis julianae have the prickliest thorns. Berberis julianae and Berberis darwinii will grow the tallest, reaching up to 3-4m.
Best Berberis for colourful flowers: Berberis darwinii has vivid yellow-orange flowers, which mature into deep blue berries.
Best Berberis for Autumn colour: All the Berberis thunbergii varieties have good autumn foliage.
Best Berberis for mixed borders: Berberis 'Chocolate Summer' is a semi-dwarf variety that grows to under 1.5m, perfect for the back or middle of a flower bed.
What is the difference between Bareroot and Pot Grown Berberis?

Bareroot plants are cheaper, easier to carry and plant, and tend to establish even better than their pot grown equivalents.
They can only be planted between November and March.

Pot grown plants can be planted year round. Some types of Berberis, and some larger sizes, are only sold pot grown.
Where can I grow a Berberis hedge?How long does a Berberis hedge take to grow?When and How do I plant a Berberis hedge?How & When do I Clip / Trim and Prune my Berberis Hedge?When and How do I prune an old Berberis hedge?