English Oak, Large Trees
Quercus robur (Standard)
The details
Delivered in Large Sizes
Native. Most soils.
Single best tree for wildlife.
Other Sizes: Bareroot Saplings.
Max. Height: 30m
Bareroot Delivery: Nov-Mar.
£
£134.99
£ 129.98
£ 124.98
£
£169.98
£ 164.98
£ 159.97
Delivery prices
Description
Quercus robur: Bareroot Native Oak Trees in Standard Sizes
Quercus robur, the Common or Pedunculate Oak, is an enormously strong tree with spreading branches; old oaks are often a bit wider than they are tall. It has distinctive, deep green lobed leaves and short strings of light green, wind-pollinated flowers in spring that ripen into acorns.
They can reach a height of about 25 metres.
You can also buy Common Oak as smaller saplings.
Browse our other Oak tree varieties, or all of our trees.
Delivery season: Oak trees are delivered bareroot during late autumn and winter, approximately November-March inclusive.
Choosing a size: Small trees are cheaper, easier to handle and more forgiving of less than ideal aftercare, so they are best for a big planting project. If instant impact is your priority, or if you are only buying a few plants for use in a place where it is convenient to water them well in their first year, then you may as well use bigger ones. All our bareroot trees are measured by their height in centimetres above the ground (the roots aren't measured).
Features:
Height: 25m
Soil: Well drained to dry
Native, superb for wildlife
Bareroot delivery only: November-March
Growing Common Oaks
Oak will grow in most soils, tolerates a bit of damp, and loves rich clay. Young oak trees are shade-tolerant and can take their time growing up into the sunlight. They are often interplanted with fast-growing conifers.
The Sessile Oak is a better choice for rocky hillsides with sharper drainage and higher altitude.
Did You Know?
Quercus is Latin for oak, and robur, as in robust, refers to the strength of the wood.
A mature native oak is probably the single best tree for supporting wildlife, playing host to over 400 insect species and attracting jays. The bark of older trees is deeply ridged and provides a home or place to lay eggs for insects. The acorns are eaten by all sorts of animals, and pigs love them. Pollarding trees used to be a common practice to provide easily accessible firewood and fodder for animals.
Oak timber is excellent and was prized for ship-building in the past, and is still in demand for furniture and the interiors of houses: you can't beat an oak floorboard.
Then here's to the oak, the brave old oak,
Who stands in his pride alone;
And still flourish he, a hale green tree,
When a hundred years are gone!
Standard trees are measured by their girth in centimetres 1 metre above ground level: their trunk's waist measurement. Unlike sapling trees and hedge plants, standards aren't measured by their height, which will vary quite a bit both between and within species.
So, a 6/8cm standard tree has a trunk with a circumference of 6-8cm and an 8/10 standard has a trunk 8-10cm around. This measurement makes no difference to the tree's final height.
On average, standard trees are 2-3.5 metres tall when they arrive, but we cannot tell you precisely how tall your trees will be before we deliver them.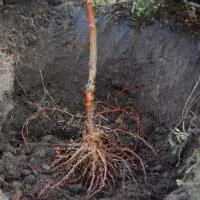 Bareroot?
Bareroot plants have no soil around the roots. They are light, easy to carry and plant.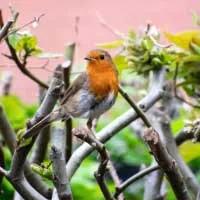 Perfect for Winter
The ground tends to be wet in winter, ideal for planting bareroot plants.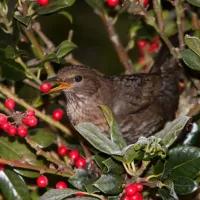 Value for money
You pay less for the same size bareroot plants, compared to potted.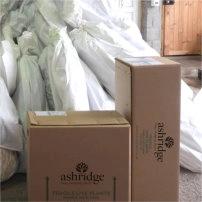 Delivered
Packaged by our experts and sent out by next day delivery.
Tag us @ashridgenurseries