Japanese Maple Sapling Trees
Acer palmatum

The details
Acer palmatum
Sapling Trees
Japanese. Likes partial shade.
Purple leaves and good autumn colour.
Max. Height: 5m
Bareroot Delivery Only: Nov-Mar.
Choose a size
How are they measured?
Qty
1-24
25 - 249
250 - 499
£
£5.88
£ 5.28
£ 4.92
£ 4.68
Delivery prices
Description
Acer palmatum: Bareroot Japanese Maple Sapling Trees
The Japanese Maple, Acer palmatum, is a small, elegant, spreading tree that prefers partial shade and is grown for its finely cut, rich red, orange and gold autumn leaves. It produces winged seeds called samara.
Its graceful, spreading, layered habit will reach no more than about 5 metres tall.
Browse our variety of acer trees or see our full range of garden trees.
Browse our other Maple varieties, or all of our trees.

Delivery season: Maple trees are delivered bareroot during late autumn and winter, approximately November-March inclusive.
They are measured by their height in centimetres above the ground, the roots aren't measured.
Features:
Height: To 5m
Soil: Any well drained
Naturally graceful, spreading
Perfect for small gardens, patios, containers
Technical RHS Award of Garden Merit
Bareroot delivery only: November-March
Growing Japanese Maples
Perfect for small, shady city gardens. It is better not to plant it in full sun, where its leaves may get scorched in a hot summer. It loves heavy clay soils as long as they aren't waterlogged, and tolerate shallow chalk, but really thrives best on acidic or neutral soils, so a pot is best on very limey soil.
This slow-growing tree is best left unpruned if possible; it is naturally graceful and pruning often does more harm than good to its structure, at least while the tree is still young. With mature trees, you can remove the smallest branches and some side shoots to help expose the form of the main branches.
It is fully hardy across the UK, however, in Northern locations it will suffer harmless but unsightly leaf damage in exposed, windy locations.
Top dress with multipurpose fertiliser in spring. It's simple to raise the canopy of the tree by pruning out the lower branches in late autumn or winter. At the same time, take out any dead, damaged or crossing branches.
Aphids can be a problem, especially when grown in pots. Keep well watered to help with this.
Did You Know?
Also called Smooth Japanese Maple to distinguish it from cultivars with rough bark like Arakawa, this tree has been cultivated for so long, into so many forms, that it is hard to be certain what the wild tree looks like. Our trees are grown from seed, which about as close to wild as you can get. It is native from Russia to Japan and down to Korea. It was named by Carl Peter Thunberg (1743-1828) during his fifteen or so months in Japan in 1775-6, and the first specimen was brought to Britain in the 1820's.
Palmatum means "like a hand", which refers to the five fingered shape of the leaves, and its Japanese names kaede and momiji make the same comparison. It is a famous bonsai tree.
Although these wild species plants do not hold an RHS Award of Garden Merit, they have produced about 27 varieties that do, which mostly differ only in appearance, so it effectively holds the award in terms of being easy to grow.
Former botanical names include Acer polymorphum and Acer jucundum.
Planting Instructions
Growing Japanese Maple plants:
Japanese Maple will grow well in almost any fertile soil, preferring acidic conditions. It likes heavy clay and will thrive in quite damp, but not waterlogged, places. It can tolerate growing on chalk, but we don't recommend it. They are hardy trees, but they need a sheltered site if you live in the North and Scotland; cold dry winds can ruin the appeal of their leaves.
Unlike most plants, Japanese Maple prefers a shady location to a sunny one.
Not suitable for poor, dry soils.

Prepare your site before planting:
It is good to dig over the area where you plant your trees several months in advance, especially if the soil is poor. Destroy the weeds first: nettles, brambles and ground elder are tough and a glyphosate based weed-killer is the best way to remove them. Then dig the soil over; remove rocks, roots and other rubbish. Mix in well rotted compost or manure down to the depth of about 2 spades. If your soil is rich, you don't have to dig it over, but killing all the weeds is still necessary.
Watch our video on how to plant a country hedge for full details.
Remember to water establishing plants during dry weather for at least a year after planting.
Hedge Planting Accessories:
Prepare your site for planting by killing the weeds and grass.
You can buy a hedge planting pack with sheets of mulch fabric and pegs to hold it down.
If you are planting in an area with rabbit and/or deer, you will need to use a plastic spiral guard for each plant, supported by a bamboo cane.
If your soil quality is poor, we recommend using mycorrhizal "friendly fungi" on the roots of new trees and shrubs.
You can also improve your soil with bonemeal organic fertiliser and Growmore.
After you have planted your Japanese Maple hedge, the most important thing to do is water it in dry weather. You will also need to weed around the plants. Watering should be thorough, so the ground is soaked. Let the soil almost dry out before watering again. Watering & weeding will be necessary for at least a year after planting.

Special notes on caring for Japanese Maple:
This is an ornamental tree that will benefit from a mulch of well rotted manure or compost every year.
If you are growing it in a pot, either wrap the pot up to insulate it in winter or move it next to the house to avoid frost damage to the roots.
If you need to prune your plants, do it in misummer.

Hygiene & Diseases:
Dead, damaged or diseased wood can be pruned off as soon as it appears.
Disinfect your pruning tools between every cut if there is any sign of disease.
Burn or dispose of any diseased material, do not compost it.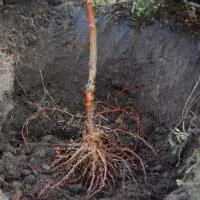 Bareroot?
Bareroot plants have no soil around the roots. They are light, easy to carry and plant.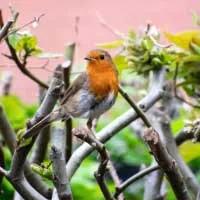 Perfect for Winter
The ground tends to be wet in winter, ideal for planting bareroot plants.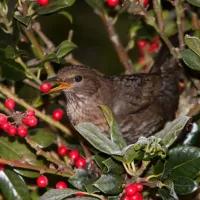 Value for money
You pay less for the same size bareroot plants, compared to potted.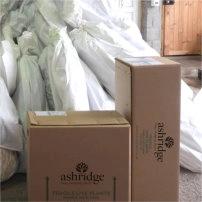 Delivered
Packaged by our experts and sent out by next day delivery.
Tag us @ashridgenurseries