Sessile Oak Sapling Trees
Quercus petraea
The details
Quercus petraea
Sapling Trees
Native. Better than common oak in damp soil
Not suitable for hedging
Often grown as big hedgerow trees
Other Sizes: Larger Standard Trees
Max. Height: 30m
Bareroot Delivery Only: Nov-Mar.
£
£3.00
£ 1.86
£ 1.50
£ 1.20
Qty
1-24
25 - 249
250 - 499
£
£3.00
£ 2.40
£ 2.10
£ 1.94
Qty
1-24
25 - 249
250 - 499
£
£3.54
£ 3.34
£ 2.42
£ 2.34
Delivery prices
Description
Quercus Petraea: Bareroot Sessile Oak Sapling Trees
Delivered by Mail Order Direct from our Nursery with a Year Guarantee


Sessile Oak, Quercus petraea, is a big native tree, excellent for supporting wildlife, that grows to about 30 metres. It is very similar in appearance to Common Oak, but in the wild it prefers higher altitudes and is happier in wet sites. You can tell them apart easily by their acorns, which have no stalk.
The plants on this page are young saplings. You can also buy large Sessile Oak trees or browse all of our other varieties of Oak here. See our full range of saplings and hedging.

Sessile Oak saplings are only delivered bareroot, during winter (Nov-March).
Choosing a size: When you are ordering a large quantity of Sessile Oak for a big planting project, we suggest that you buy smaller plants. They are cheaper than large plants, easier to handle and more likely to cope well with poor conditions. Use larger plants for garden or parkland specimens.
All of our young trees are measured by their height in centimetres above the ground (the roots aren't measured).
Features
Size sold: 30-50cm & 40-60cm
Height: To 30m
Any well-drained soil except chalk. Likes rocky, rainy hillsides
Native. One of the best trees for wildlife.
Shade tolerant, slow growing.
Growing Sessile Oak
It grows on any soil with decent drainage apart from chalk and thrives on rocky, upland sites with neutral to acidic pH and high rainfall. It is shade tolerant when young, and quite slow growing.
Sessile Oak in your Garden
It is a good, tall windbreak and screening tree. Oaks are frequently planted with vigorous, short-lived trees like silver birch. The birches will shelter the Oaks and improve the soil with their fallen leaves, and after a hundred years or so, the birches will be dying as the Oaks overtake them.
Did You Know?
Depending on where you are, it is called Cornish, Irish, or Durmast Oak. It is the Irish republic's national tree, and until 2013, the oldest Oak in the UK was one of these, located in the uncharted territory of North Wales.
Quercus is Latin for Oak, and petraea is to do with being rocky, referring to its preference for hills and mountains.
In the past, Oak trees were essential to pig farmers, who would feed their herds on the acorns before winter. Oak timber was used extensively in ship building. Sessile Oak is still a valuable timber tree in Europe, with most of the wood being used for furniture and other high quality interior items. Oaks live for a very long time and old trees are able to regenerate after serious damage; some ancient specimens have trunks over 10 metres wide.
Oak is one of the best firewoods around, ideally after two years of seasoning.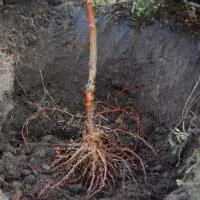 Bareroot?
Bareroot plants have no soil around the roots. They are light, easy to carry and plant.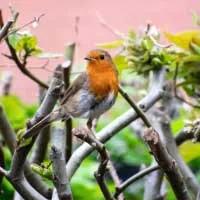 Perfect for Winter
The ground tends to be wet in winter, ideal for planting bareroot plants.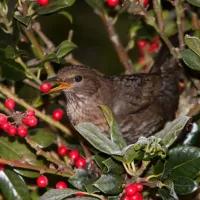 Value for money
You pay less for the same size bareroot plants, compared to potted.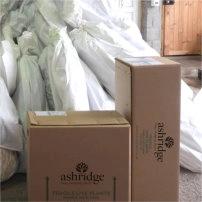 Delivered
Packaged by our experts and sent out by next day delivery.
Tag us @ashridgenurseries