Black Lace Elder Plants
Sambucus nigra 'Black Lace'
The details
Sambucus nigra
Height: 3m
Dark foliage, red Autumn display.
Soil: Grows anywhere, shade tolerant.
Use: Back of the border, informal hedging.
Fragrant pink-white flowers, decorative fruit.
Looks best when pruned in Spring.
RHS Award of Garden Merit
Choose a size
How are they measured?
Description
Sambucus nigra 'Black Lace' Elder Shrubs, 2 Litre Pots
'Black Lace' is mostly grown for its dusky dark green-purple foliage that turns a rich red in winter. If left unclipped, then it also produces well-scented pink-white flowers that mature into red berries.
Left alone, Black Elderflower makes a fast-growing tree about 3 metres high.
We also grow Golden Elder, and wild Elderberry, which is best for country hedging and for picking its flowers & berries.
Browse our selection of garden shrubs.
Features
Height: 3m
Dark foliage, red Autumn display.
Soil: Grows anywhere, shade tolerant.
Use: Back of the border, informal hedging.
Fragrant pink-white flowers, decorative fruit.
Looks best when pruned in Spring.
RHS Award of Garden Merit
Growing Black Lace Elderberry
It could be used as an informal hedging plant up to 3m, but most people hard prune it every spring to get the most attractive new foliage, at the expense of height and flowers.
Elder will grow practically anywhere. In full shade, it will become sparse and produce few flowers, but otherwise be fine.
Spacing an Elderflower hedge: A 50cm spacing is fine.
In Your Garden Design
A designer's favourite, the filigree foliage of 'Black Lace' is used to provide an airy but dark contrast to greenery, which in its turn looks all the fresher for this juxtaposition. It would be fun with other moody clarets, or even clashing with burnt-orange tones: check out our decorative dahlia range. Garden designer and writer Dan Pearson is a fan of these calling it a "superlative" foliage plant. In his garden, he set it against Crocosmia "Lucifer" and rust-red day lilies.
Planting Instructions
Elder trees are very tough, and will grow well in just about any conditions. They thrive on shallow chalk and heavy clay. They will grow in pretty waterlogged sites and tolerate shade, although they won't make many flowers in full shade. It can grow near to the sea and in polluted urban sites.
Prepare your site before planting:
The only essential preparation is to kill the weeds in a strip a metre wide along the planting site. Improving the soil should not be necessary, only loosen it up.
Especially if your soil is poor and dry, digging in some peat free compost is beneficial.
Watch our how to plant a Formal Hedge for more details on planting Elder as a hedge: 50cm spacing is good for Elder, rather than the 33cm spacing in the video.
Remember to water establishing plants during dry weather for at least a year after planting.
Hedge Planting Accessories:
Prepare your site for planting by killing the weeds and grass with Neudorff WeedFree Plus.
A hedge planting pack includes sheets of weed suppressing mulch fabric with pegs to hold it down. If that's not necessary in your garden, peat free mulch is perfect.
If you are planting in an area with rabbit and/or deer, you may need to use a plastic spiral guard for each plant, supported by a bamboo cane, or a larger tree guard.
We recommend using mycorrhizal "friendly fungi" on the roots of new trees and shrubs: our checkout system will calculate an appropriate amount for your order and suggest it.
You can also improve your soil with bonemeal organic fertiliser and Growmore.
After you have planted your Elder, the most important thing to do is water it in dry weather, and to weed around the plants. Watering should be thorough, so the ground is soaked. Let the soil almost dry out before watering again. These will be necessary for at least a year after planting.
Trimming:
From the winter after planting onwards, your young plants should be trimmed lightly once every winter, until they settle in. When they are well established, you can hard prune them every spring for the best foliage displays.
Special notes:
Elder is a very tough hedge plant that shouldn't need special attention once it has established. If you didn't use a mulch fabric, it is beneficial to mulch around the base of the hedge each year with well rotted manure or compost.
Hygiene & Diseases:
Dead, damaged or diseased wood can be pruned off as soon as it appears.
Disinfect your pruning tools between every cut if there is any sign of disease.
Burn or dispose of any diseased material, do not compost it.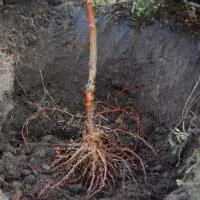 Bareroot?
Bareroot plants have no soil around the roots. They are light, easy to carry and plant.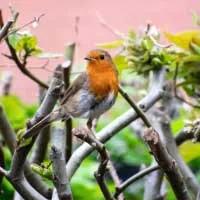 Perfect for Winter
The ground tends to be wet in winter, ideal for planting bareroot plants.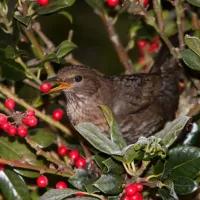 Value for money
You pay less for the same size bareroot plants, compared to potted.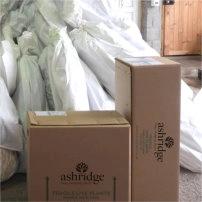 Delivered
Packaged by our experts and sent out by next day delivery.
Tag us @ashridgenurseries