Hebe
Buy The Best Ornamental Hebe Plants
Delivered Direct from Our Nursery
This Warm November Weather is still Good for Planting!

Hebes are attractive, flowering, low evergreen edging plants that do well in containers and thrive in sunny coastal sites.
They are hardy, but not recommended for borders in colder inland and Northern parts of Scotland, where the cold tends to damage the foliage.

They make an informal alternative to box or lavender edging, giving you flowers and foliage on a naturally compact bush that only needs a quick clipping once a year.

Browse all of our ornamental shrubs, palms & ferns.

Your Hebe plants are delivered by mail order direct from our nursery, along with expert advice, friendly support, plus our Replacement Guarantee and Free Returns, so you can give them a whirl with complete confidence.
Learn More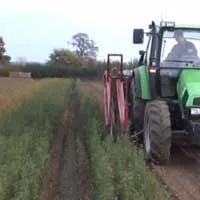 Grown
Grown and lifted by our specialist plant growers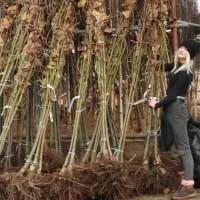 Picked
Picked by our team of experts from our Somerset nursery.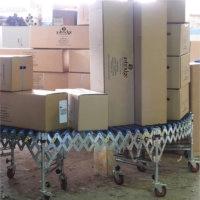 Packed
We've been packing and sending quality plants since 1949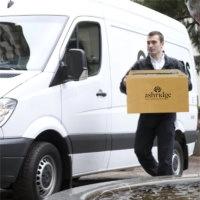 Delivered
Packaged by our experts and sent out by next day delivery.
Hebes are versatile evergreen shrubs that can serve as border specimens, patio plants in pots, or as attractive ornamental hedging.
When and How do I Trim my Hebes?
The best time to clip your Hebes is right after they flower: you are deadheading & tidying all in one go.
This stops the production of seeds, which gives the plants more energy for lush new growth.
How to Trim Hebes
Small Leaf Varieties
Simply trim lightly after flowering to tidy.
Large Leaf Varieties
As necessary, trim lightly, or prune off up to 25% of the plant. This harder pruning helps to maintain an attractively tight, bushy shape, especially with mature plants that have reached the desired size.
Restoring Overgrown Hebes
There are two main ways to restore an old Hebe with sparse or floppy growth. Do this in Spring, April is ideal.
Always make your pruning cuts above a node (the horizontal lines on the stems), which is where the new growth emerges.
Method One (Best for Plants under 1.5 metres):
Halve the length of all the stems.
This leaves the plant looking neater in the short term, but doesn't give the best possible regrowth from ground level if your plant is very big.
Method Two (Best for Plants over 1.5 metres):
Cut all but one large, healthy stem down to 40-45 cm above ground level.
Leave that one large stem untouched until the following year, then prune it hard as above.
This leaves the plant looking a big messy for a year, but it gives the best possible regrowth from ground level.
Tidying a Slightly Overgrown Hebe Hedge
If you have a hebe hedge that is only a bit neglected, you can prune its sides back in stages over two Springs (April is ideal):
In the first Spring, prune the hedge's height down to the desired level, and cut back the side that gets the most sun by 50%. Only trim the other side lightly after flowering.
The next Spring, cut the other side back by 50%, and lightly trim the top and the side you cut back the previous year after flowering.
Remember that Hebes are very easy to propagate from cuttings, so after trimming time is a great time to pot up some new plants for the future.
Hebe Trivia
Where are Hebes native?
Hebes are native to New Zealand, the Polynesian island Rapa Iti, the Falkland Islands, and parts of South America
Are Hebes the same as Shrubby Veronicas?
Yes, Hebes are the same as Shrubby Veronicas. Every gardener will be familiar with the perennial weeds known as Speedwell (Veronica filliformis and V. chamaedrys), which have dainty little blue flowers but spread aggressively.
The genus was originally classified as Veronica, but (allegedly after winning a drinking competition) that name was retired in 1929 by the notorious botanists Leonard Cockayne and H H Allen, and replaced with Hebe.
However, 21st Century analyses have shown that Hebes are indeed part of the Veronica genus, which the Royal Horticultural Society officially recognises, but after almost a century it's awkward to go back with the name!
What is the best place to learn about Hebes?
The best place to learn about Hebes online is the Hebe Society, founded in 1985, which is affiliated with the RHS, and the New Zealand Alpine Garden Society.
It is an excellent resource on all sorts of New Zealand plants, and maintains a list of national collections you can visit, such as The Douglas Chalk Collection at Plumpton College in East Sussex.
Who is Hebe in Greek Mythology?
In Greek mythology, Hebe is the daughter of Zeus and Hera, first of the younger gods, entrusted by her Olympian parents with serving their ambrosia, and who became the afterlife wife of Heracles after personally ferrying his soul up to their realm.
She embodies the association between youthfulness and the restorative fruit of forgiveness: Hebes are not that long-lived in the scheme of things, therefore they are always young, and they are very "forgiving" - easy to propagate continually from cuttings.