Beech Trees
Buy Fagus Varieties in Standard Sizes
Delivered Direct from Our Nursery
Order Your Large Bareroot Beech Trees Today

What are Beech Trees?
Beech, Fagus sylvatica, is a big, native tree that thrives on any well drained soil in sunny locations.
Grown in the open, it will branch and develop a wide, rounded canopy, and in a forest, it will be more like a pillar with a narrow canopy.

Should I plant purple or green beech?

Copper / Purple Beech is more dramatic, a bit more expensive and probably adds more value, although it might be too dark and foreboding if it's the only large tree in your garden.
It needs full sun to develop its best leaf colour.
Green Beech is much brighter, lets more light through, and makes an easier backdrop for most gardens.
It will tolerate a little shade better than purple beech, but still needs plenty of sun.

• Uses: Large Gardens, Parkland, Native Woodland
• Good Points: Native, holds leaves in winter, clips beautifully.
• Position: Anywhere with good drainage and light.

What size Beech trees should I buy?

If you are not in a hurry to get a full sized beech tree, we recommend starting with the smaller 6/8cm girth size.
If you are in a hurry and need instant impact, then go for the 8/10cm girth size.

Standard trees are measured by their girth 1 metre above the ground, and young saplings are measured by height.
Therefore, a 6/8cm Standard Beech tree is much bigger than a 60/80cm Beech sapling tree or hedge plant. If a tree is available in both sizes, it will be noted in the product description.

Our beech hedging is smaller, more economical plants that you would typically use in a hedge or large woodland planting, but they can easily be pruned into a tree with a clear stem.
Browse all our trees in standard sizes.

Your beech trees are delivered by mail order direct from our nursery, along with expert advice, friendly support, plus our bareroot Guarantee, and Free Returns on all plants, so you can give them a whirl with complete confidence.
Learn More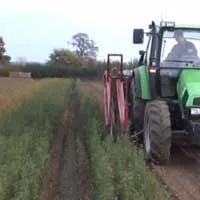 Grown
Grown and lifted by our specialist plant growers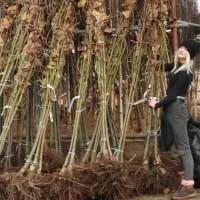 Picked
Picked by our team of experts from our Somerset nursery.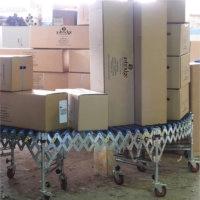 Packed
We've been packing and sending quality plants since 1949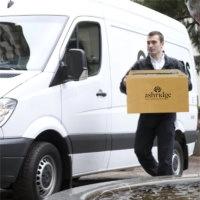 Delivered
Packaged by our experts and sent out by next day delivery.
Beech trees grow on any well-drained soil in full sun.
Mature beech trees can reach about 40 metres tall, but respond very well to pruning as pollards or coppices.
Is Copper beech the same as Purple beech?
Yes! Copper and Purple beech are both common names for Fagus sylvatica Purpurea.
Still, in Autumn, both Green and Purple beech have coppery leaves and are pretty hard to tell apart.
Where Can I Grow Beech Trees?
Beech trees are hardy, wind-resistant, and will grow in any soil type, including heavy clay, that is not prone to waterlogging.
In practice, that means they will usually thrive at the top of a clay-rich slope or hill, but often not at the bottom if water pools there for long periods in winter.

Beech is not very shade-tolerant and requires a good amount of sun.

If your conditions are shady and damp, a decent alternative is Hornbeam, which is not as grand as beech and has darker bark, but has similar foliage and is also available in a more upright fastigiate form, better suited to most gardens.
When and How do I plant Beech Trees?
Beech trees are only delivered and planted bareroot during late Autumn to early Spring, from November to March.

This is the best time to plant any tree, because bareroot trees are cheaper, easier to carry and plant, and tend to establish even better than their pot grown equivalents.

Watch our Tree Planting Video for instructions.
Although optional, we strongly recommend using Rootgrow.

Aftercare:

Remember: the two biggest killers of recently transplanted trees are underwatering, and being choked by weeds and grass.
Regular, thorough watering is vital during dry weather in their first spring and summer, and highly recommended the following summer, especially if there is a heat wave. Do not overwater, only when the top couple of inches of soil dries out.
Either remove weeds and grass by hand periodically, or use some form of mulch to suppress them.

Tree Planting Accessories

Standards that are 6/8cm in girth and upwards are quite big trees, so they need a tree planting stake and a tree tie (with a buffer between the tree and the stake) during their first couple of years.
A mulch mat is will suppress weeds & grass, and preserve moisture: remember that dry soil and competition with weeds are the two biggest killers of new trees.
Even with a mat, you should remove anything that manages to grow up between the mat and the trunk in late spring and summer.
You can buy those items separately, or save money with our Tree Planting Pack.

You definitely need a tree guard if there are deer or rabbits about.
In urban areas with no wild animals, tree guards are great for protecting against mowers and strimmers.
For that purpose, you can cut one tree guard into several pieces about 20-25cm long, to act as skirting around the base of the tree.

Mycorrhizal Fungi

We cannot recommend using Rootgrow fungi enough: it makes a huge difference, especially with larger trees, which are scrambling to regrow the root systems that they lost when we dug them up, in order to support their now top-heavy growth above ground.

Mycorrhizal fungi assist the roots in accessing soil nutrients and water, and protect the roots from soil critters.
In return, the tree shares sugar with them, and the result can be over 50% more growth above ground!
Is Beech Good for Firewood?
Yes, beech trees make good firewood.