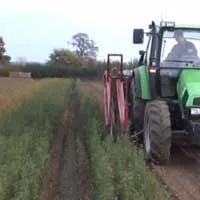 Grown
Grown and lifted by our specialist plant growers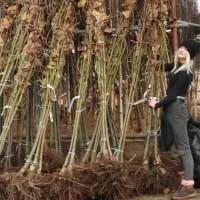 Picked
Picked by our team of experts from our Somerset nursery.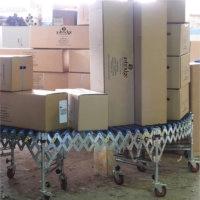 Packed
We've been packing and sending quality plants since 1949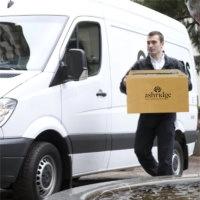 Delivered
Packaged by our experts and sent out by next day delivery.
Given proper care and attention, flowering cherry trees have a long life span and can live up to 250 years.

Which Cherry Blossom Tree Should I Choose?

Double flowered varieties look best singly where they can be admired from all sides, while single-flowering trees are traditionally used in rows or group plantings.

Spire has a columnar habit when young, suitable for small gardens, but Rancho and Amanogawa are even more fastigiate (thin and upright).
Okame, with red pink early blossom, has shrub-like habit, while Kikushidare has big flower clusters with a small and weeping habit.

Kanzan, mid-pink, and Shirofugen, pink and white, are good larger trees.

The Autumnalis cherries, White and Pink, flower sometime between October-February, when there aren't many other flowers around.

Tibetica is not strictly in the club, but with its burnished mahogany bark provides four seasons of interest.

None of the flowering Cherries in this section carry fruit that humans would enjoy; browse our delicious sweet or sour cherry trees for those.
Where Can I Grow Cherry Blossom Trees?When and How do I Plant Cherry Blossom Trees?Cherry Blossom Culture & HistoryWhen do cherry trees blossom and how big do they grow?When should you prune a flowering cherry tree?