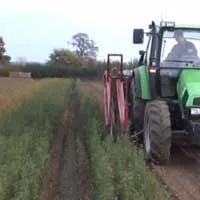 Grown
Grown and lifted by our specialist plant growers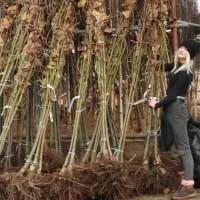 Picked
Picked by our team of experts from our Somerset nursery.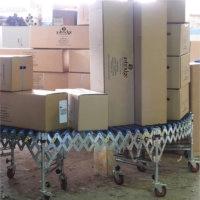 Packed
We've been packing and sending quality plants since 1949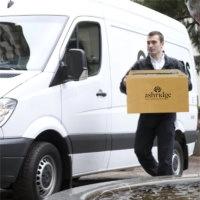 Delivered
Packaged by our experts and sent out by next day delivery.
If Beech is the Queen of formal hedges in traditional British stately gardens, then Yew is the King (which probably makes Box an Earl of some kind).
Grown as a tree, it develops beautiful ridged bark and a wide spreading habit, so evocative of ancient churchyards, and great for wildlife.

Are Yew Berries Poisonous?

Almost every part of Yew is poisonous, apart from the red flesh of the "berry" around the seeds. These "berries" are in fact highly modified conifer cones containing only one seed.

The red flesh tastes fine, but has a slimy texture.

The seeds themselves are poisonous if chewed - if you swallowed one whole, it would pass through you.

Honestly, there are much nicer fruits to try in the garden, so we do not recommend trying them: leave them for the birds.
Where can I grow a Yew hedge?How long does a Yew hedge take to grow?When and How do I plant a Yew hedge?When and How do I prune my yew hedge?Looking after newly planted Yew Hedging