Bird Friendly Hedge Plant Pack
Mix of 9 Species in Bundles of 50
The details
Bird Feeder's Hedging Collection
Bundles of 50 plants composed of 9 species
Attracts birds, beautiful, intruder proof
Flowers all spring & summer
Colour: pink, white, red + autumn colours
Berries in autumn & winter
To 4 m
Soil: Any
Use: Country/environmental
1 pack = 16m of single row, or 8m of double row hedge
Choose a size
How are they measured?
£
£ 96.00
£ 91.20
£ 86.40
£ 81.60
£ 76.80
Delivery prices
Description
Bird-Friendly Hedging Plants - Packs of 50 with a 1 Year Guarantee
This Bird Friendly hedge pack is a bundle of 50 wildlife-friendly plants, delivered at 40-80cm tall. Each of these plants is chosen for the avian gourmet, provide food for birds for a large part of the year both by having lots of berries and (especially in the case of wild privet) by harbouring masses of insects for the birds to eat. They are mostly attractive plants in their own right and at different seasons, so they are also food for the soul!
Features
Mix of 9 species in total
Flowering: white and pink in spring and summer
Autumn Colours: pink, white, red
Berries: red and black in autumn and winter
Height: up to 4 m
Soil: any
Use: country/environmental/informal
1 pack = 16m of single row, or 8m of double row hedge.
Feature: attracts birds, beautiful, intruder proof
Bareroot delivery only (November - March)
The mix is suitable for pretty much any soil and contains enough thorny plants to deter intruders once it is mature, and it will be cat-proof, encouraging many birds to build their nests in it.
We try to include the species listed below in the mix, but please be aware that, as with all our hedging packs, we reserve the right to substitute. The mix is generally made up from the following:
10 x Hawthorn - Crataegus monogyna - frothy white, may flowers in spring and bright red haws in autumn
The remaining 40 plants are chosen by us from the following, giving 9 species in total:
Please note: You can order the same plants individually from their respective pages, but you save money by buying the hedge pack. We cannot accept requests for specific plants to be used in your pack. If you want to be certain of having a particular plant in your hedge mix, please order it separately.
All our hedge plants are measured by their height in centimetres above the ground after planting. The plants you will receive are young saplings, ideal for planting as perimeter hedging around a garden - not too close to paths with all of those thorns - or in woodland projects. The look is not formal, but its prettiness makes it entirely suitable for domestic use to enclose a vegetable garden for example or close to fruit trees. Given space, a fairy circle of this hedge with a gap to access it would be a great site for a seat for the twitchers in the family.
Spacing a Bird-Friendly hedge:
You can plant Bird Friendly hedging in a single row at 3 plants per metre, 33cm apart, for a normal garden boundary.
For maximum nesting space, you could also plant at 6 plants per metre in a staggered double row, with 33cm between each plant along the row and 40cm between the rows.

Each pack of 50 plants will make 16m of single row, or 8m of double row hedge.
Our Bird Friendly Hedging mix is good for hedges up to about 3-4 metres high.
Please note: when you receive our mixed hedging packs, they will not be already mixed and will be bunched by plant species. Please remember to mix them for best results.
Did You Know?
All hedges are increasingly crucial to wildlife as Britain's rapidly growing number of citizens takes up more habitat space.
In addition to providing shelter, hedgerows become "creature commuter highways", allowing all manner of animals to move in relative safety from one area to another.
Plant a hedge, especially one with plenty of thorns to keep the cats out, and you will be amazed at the increase in birdlife in your garden when it is mature.
Planting Instructions
Our Bird Friendly Hedge mix will grow well in any soil, as long as the site isn't waterlogged. They will tolerate dappled shade.
Prepare your site before planting:
The plants in this mix are mostly native and are very tough. The only essential preparation is to kill the weeds in a strip a metre wide along the planting site: improving the soil should not be necessary. If your soil is exceptionally poor and dry, then digging in some well rotted manure and/or compost is worthwhile. Remember to water establishing plants during dry weather for at least a year after planting.
Watch our video on how to plant a country hedge for full details.
All country hedge plants should be cut down by half after planting, this encourages the plants to branch low down, helping to create a bushy hedge. Cut the 60/80cms size whips down by half. Make sloping cuts slightly above an outward facing bud. Whilst this may seem harsh the benefits will be a lovely thick base to your hedge. In the following years, your young hedge should be trimmed lightly once in winter, until it is mature. When it is fully grown, you can clip it at any time.
These instructions for cutting back do not apply to formal hedges, such as Beech, Hornbeam, Box or Yew
Hedge Planting Accessories:
You can also improve your soil with bonemeal organic fertiliser and Growmore.
How will my hedge look after planting?
If you'd like to know how your hedge will look once planted, take a look at our blog post where you'll be able to see the great work of one customer, who planted 90 metres of our Bird Friendly Hedging on his land in the Yorkshire Dales.
Especially if your soil quality is poor, we always recommend using mycorrhizal "friendly fungi" on the roots of new trees and shrubs. If you are planting in an area with rabbit and/or deer, you will need to use a plastic spiral guard for each plant, supported by a bamboo cane. You can buy a hedge planting pack with sheets of mulch fabric and pegs to hold it down. Prepare your site for planting by killing the weeds and grass with Roundup weed killer.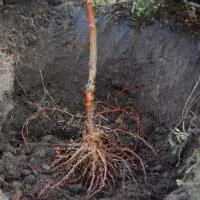 Bareroot?
Bareroot plants have no soil around the roots. They are light, easy to carry and plant.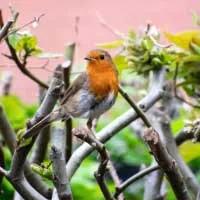 Perfect for Winter
The ground tends to be wet in winter, ideal for planting bareroot plants.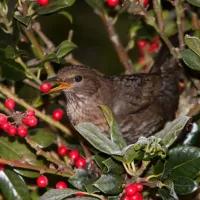 Value for money
You pay less for the same size bareroot plants, compared to potted.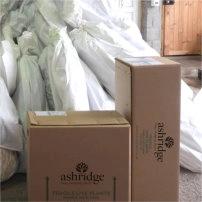 Delivered
Packaged by our experts and sent out by next day delivery.
Tag us @ashridgenurseries