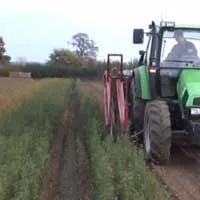 Grown
Grown and lifted by our specialist plant growers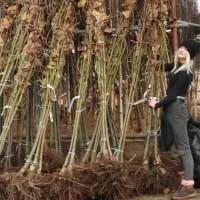 Picked
Picked by our team of experts from our Somerset nursery.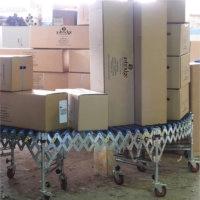 Packed
We've been packing and sending quality plants since 1949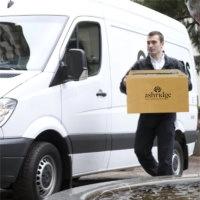 Delivered
Packaged by our experts and sent out by next day delivery.
Apple trees grow best in a warm, sunny spot, with some shelter from extreme winds and plenty of moisture.
Our Guide to Buying Apple Trees goes into more detail.

Which Apple Varieties Should I Choose?

We sell over 100 varieties, roughly grouped into eaters, cookers, ciders, juicers (most apples are good for at least two of those purposes).

The Best Apple Varieties for the British Home Grower

The most popular supermarket varieties (all of which taste far better home-grown) are:
Other considerations:
Cropping period: Discovery is one of the first to ripen, around the end of August. Winter Gem is not ready until the end of October.
Size: Pitmaston Pineapple is ideal for a child's lunch box, whereas as Howgate Wonder is the record holder for largest exhibition apple.

What is an apple rootstock?

To propagate a given fruit tree, you take a cutting (scion) and graft it onto a rootstock, which primarily controls the tree's vigor. You might think of the scion as the body of a car, and the rootstock as the engine: the fruit is the same, but the rate of growth and final size of the tree is different.
Learn more about and buy your own apple & pear rootstocks.
Almost all of our apples are on British grown MM106 rootstocks, apart from cordons on M9, and some vigorous bushes on M26: each tree's product page will tell you.
Can I grow apples in my garden? Probably yes!When and How do I Plant an Apple Tree?When and How do I Prune my Apple Tree?What are the different types of apple tree?Apple Tree Pollination