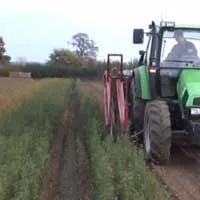 Grown
Grown and lifted by our specialist plant growers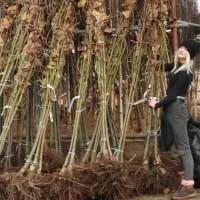 Picked
Picked by our team of experts from our Somerset nursery.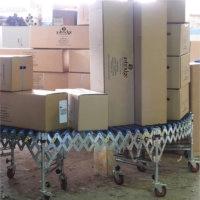 Packed
We've been packing and sending quality plants since 1949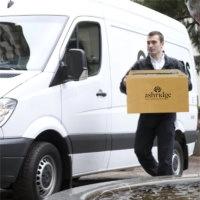 Delivered
Packaged by our experts and sent out by next day delivery.
Can Roses Make a Hedge?

Yes, wild roses are very suitable for secure hedging (they are an essential component in our native hedge mix), but to maintain a really neat shape they need plants like Hawthorn, Hazel, or Blackthorn to add rigidity that supports the roses' sprawling nature.

Although not native, the Ramanas roses (white and red) with their upright habit are great for hedges, and their respective garden versions, Blanc Double de Coubert and Roseraie De L'Hay are especially beautiful.
They can be clipped like any ordinary hedge, and it's wise to wear a helmet with face protection when cutting mature, overgrown ones that are as tall as you!

For ornamental garden rose hedges, you can use most tall shrub roses and larger varieties of hybrid tea - the thorny ones will be reasonably secure as well.

Some of the best garden roses for hedges are Rosa de Resht, Buff Beauty, Nevada, Felicia, and Ferdinand Pichard.
Where Can I Grow a Rose Hedge?How can you encourage roses to grow into a hedge?What is the best way to prune hedge roses?What planting conditions are best for roses?