Buckthorn Hedging
Buy The Best Frangula, Rhamnus & Hippophae Hedge Plants
Delivered Direct from Our Nursery
Order Your Bareroot Buckthorn Bushes Today

There is a variety of buckthorn to grow in practically any soil. As a group, they are strong growing shrubs or small trees, ideal for mixed native hedging.
They attract some rarer butterflies and birds, add to your hedge's visual appeal with flowers, with glorious autumn foliage and ornamental berries.

Browse our other hedge plants.

Uses: Mixed native hedgerows from 1 metre upwards
Good Points: Native, attracts wildlife
Position: there is a buckthorn for almost any ground
Growth: 40+ cm per year.

Choosing, Planting & Caring for Buckthorn

• Alder Buckthorn (Frangula alnus) loves wet ground and acidic to neutral soil. It hates chalk, and tolerates partial shade well.

• Purging Buckthorn (Rhamnus cathartica) is fine on any soil and likes chalk. It's less shade tolerant than Alder Buckthorn.

• Sea Buckthorn (Hippophae rhamnoides) is a true seaside shrub that thrives in thin, dry soil, extreme wind, and salt air, but of course you can grow it inland as well. It does need full sun.

Planting Buckthorn

Follow the instructions in our video on planting a country hedge. All the buckthorns are resilient plants and will respond well to even the most basic preparation.

Aftercare

As always, the number one and two requirements are ensuring your plants have adequate water, and that weeds are removed, to prevent competition before your buckthorn has established and is able to grow away by itself.

Apart from that, cut it back hard in the year it was planted and again the following year, to create a thick, bushy base. After that, just keep it lightly trimmed.


Your buckthorn plants are delivered by mail order direct from our nursery, along with expert advice, friendly support, plus our Guarantee, so you can give them a whirl with complete confidence.
Learn More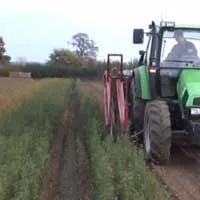 Grown
Grown and lifted by our specialist plant growers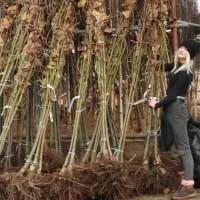 Picked
Picked by our team of experts from our Somerset nursery.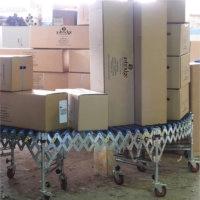 Packed
We've been packing and sending quality plants since 1949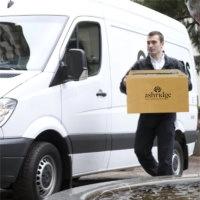 Delivered
Packaged by our experts and sent out by next day delivery.