Variegated Fragrant Pelargonium Plants
Pelargonium Fragrans Variegatum
The details
Pelargonium C fragrans
Colour: Variegated green, white flowers
Height and spread: 30cm
Scent: Nutmeg/pine
Flowering: Jun-Oct
Uses: Culinary, pot pourri
Spacing: 30cm.

Habit: Low-growing
Life: Tender perennial
Pot Grown: Delivery While Stocks Last
RHS Award of Garden Merit
Choose a size
How are they measured?
Description
Pelargonium Fragrans Variegatum
A must for the fragrant garden, Pelargonium Fragrans Variegatum is one of the most popular scented-leaved Pelargoniums (often called geraniums). The silky grey-green leaves are the main talking point here. They're small, rounded and tastefully variegated with chartreuse and mid-green, so they won't jar against other bi-coloured plants in your garden.
Browse our other Pelargonium varieties.
The perfume is amazing, described as a combination of nutmeg and pine. This is one Pelargonium no-one can leave alone when they walk by it.
Floating above the foliage are small, white flowers with pink veining, best described as delicate. Plants form a neat low-growing ball shape, measuring 30cm x 30cm, so are ideal for pots. Fragrans Variegatum has been honoured with the Royal Horticultural Society's Award of Garden Merit for general all-round good performance in UK gardens.
Features
Colour: Grey-green, mid-green, chartreuse foliage, white flowers.
Height and spread: 30cm x 30cm.
Scent: Strong nutmeg/pine.
Flowering: June to October.
Uses: Culinary, aromatherapy, pot pourri.
Spacing: 30cm.
Habit: Compact, low-growing.
Life: Tender perennial.
Pot Grown: Delivery While Stocks Last.
Royal Horticultural Society Award of Garden Merit.
Growing Scented Pelargonium
Pelargonium Fragrans Variegatum likes a sheltered spot in full sun facing south or west - that's where you'll get the best leaf colours. Your plants will tolerate a small amount of shade, but variegation won't be as marked.
It's an ideal plant for earthenware or terracotta pots, so the roots can drain freely. Water thoroughly when the soil is dry 5cm below the surface.
If planting in moderately fertile well-drained beds or borders, add a handful of grit to the planting material to help drainage. Avoid cold clay or waterlogged soils.
When temperatures drop below 5C in autumn, bring plants indoors to overwinter. Deadhead, reduce watering and keep barely moist. Cut back and repot in spring and increase watering. Move back outdoors after the last frost.
Inspect plants weekly for vine weevil, greenfly and whitefly. Avoid splashing plants with water, as this can lead to grey mould (botrytis).
Planting Companions for Fragrans Variegatum
Scented-leaved Pelargoniums are very collectible and quite addictive once you get started! This is one of the collector's must-haves, as it has the bonus of variegated foliage. Arrange your plants in pots around your favourite sunny seating area and be surrounded by heavenly scents.
Its strong nutmeg/pine scent has a very autumnal feel, and it is ideal to dry for Halloween pot-pourri.
In a contemporary drought-tolerant garden that has a limited colour palette and emphasises plants' shape and form, line your paths with single plants in identical pots to accentuate the hard landscaping. Alternatively, fill four large containers at each corner of a square seating area with architectural plants in a white/grey/green colour scheme. You can use it to edge pots around Fatsia japonica Spider's Web, Euphorbia characias Wulfenii and Artemisia Powis Castle. When the Pelargoniums are taken indoors to overwinter, plant tulips to give spring colour.
In a Mediterranean-style garden, mix it with showier Zonal and Regal Pelargoniums in windowsill troughs and in pots.
Did You Know?
Pelargonium comes from the Greek word for stork, 'pelargos', after the shape of the seed pods, which are like a crane's bill: this is also true of Geraniums, 'geranós' being another name for storks and cranes. They are in the same botanical family, and Pelargoniums are commonly called tender geraniums, as opposed to the "true", hardy geraniums (although not all the latter are actually hardy in the UK). It is usually easy to distinguish them when in flower: geraniums all have five near-identical, symmetrical petals, and most pelargoniums have two distinct, asymmetrical sets of two and three petals.
Make an infusion from the leaves to flavour cakes, drinks and desserts.
The Pelargonium's fruit is an elongated capsule with a beak-like tip, hence the nickname cranesbill. Filled with five seeds, when ripe they rupture explosively to fire them as far away as possible from the mother plant.
The Netherlands was the first European country to grow Pelargoniums in the 17th Century, and they spread to the rest of the continent from there.
Pelargonium oil can be used as a relaxing agent, while parts of the 250+ varieties have a long history of medicinal use in Africa. The main uses are to ease or cure intestinal problems, wounds, breathing ailments, fevers and kidney problems.
Planting Instructions
How to plant Pelargonium Fragrans Variegatum
Choose a spot in full sun. Add a handful of grit to aid drainage in beds and improve the soil from the hole by removing roots, weeds, large stones. Mix in about 25% by volume of well-rotted compost or manure.
Position your Pelargonium so its roots are spread out, wet them and sprinkle them with Rootgrow mycorrhizal fungi. Backfill the hole with mixed soil and compost, firming it gently as you go. Water in thoroughly.
In pots, use peat-free multipurpose compost. Deadhead regularly. Feed with high potash plant food fortnightly in summer.
Overwinter under glass and keep barely moist. Cut back, repot and increase watering in spring.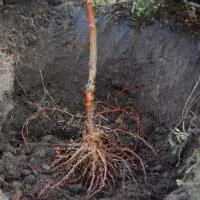 Bareroot?
Bareroot plants have no soil around the roots. They are light, easy to carry and plant.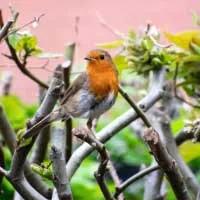 Perfect for Winter
The ground tends to be wet in winter, ideal for planting bareroot plants.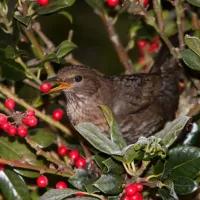 Value for money
You pay less for the same size bareroot plants, compared to potted.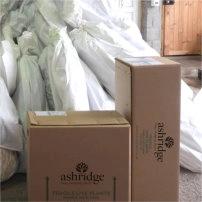 Delivered
Packaged by our experts and sent out by next day delivery.
Tag us @ashridgenurseries