Wild Rowan / Mountain Ash Trees, Large
Sorbus aucuparia
The details
Delivered in Large Sizes
Wild, seed grown.
Native. White flowers in June & red berries.
Max. Height: 10m
Bareroot Delivery Oct-Mar.
Feather - Bareroot - 1.75-2.5m
Bareroot
£
£149.98
£ 144.96
£ 139.98
Delivery prices
Description
Sorbus aucuparia: Bareroot Native Rowan / Mountain Ash Trees in Standard Sizes
A small to medium-sized deciduous native tree, the Rowan produces white flowers in June followed by large bunches of red berries that are very popular with birds: these are edible when cooked, but if you want to grow a rowan for its fruit, we recommend Edulis. In autumn the foliage turns attractive yellows and reds.
To 10m
The standards on this page are the largest sizes of Rowan tree that we deliver. You can also buy younger, smaller Rowan saplings.
Browse all our other Rowan trees, Whitebeam & Wild Service trees.
Please watch our tree planting video for full planting instructions.

Delivery season: Rowan trees are delivered bareroot during late autumn and winter, approximately November-March inclusive.
Choosing a size: Small trees are cheaper, easier to handle and more forgiving of less than ideal aftercare, so they are best for a big planting project. If instant impact is your priority, or if you are only buying a few plants for use in a place where it is convenient to water them well in their first year, then you may as well use bigger ones. All our bareroot trees are measured by their height in centimetres above the ground (the roots aren't measured).
Features:
Height: 9-10m
Soil: Any well drained except shallow chalk.
Use: Specimen, small garden, large container, avenue, urban
Colour: White flowers, edible red-orange fruit
Bareroot delivery only: November-March

Growing Mountain Ash / Rowan
They will grow well on almost any soil, except shallow chalk: they will probably still grow even there, but they won't be happy or long-lived. They thrive best on moderately acidic soils, but mildly alkaline is certainly not a problem. They flower much less in partial shade. Suitable for very exposed and windy locations, but not the coast.
Did You Know?
The species name is derived from avis, bird, and capere, to catch, because the fruit were excellent bait for fowlers: Germans still call it Vogelbeerbaum, bird-berry tree. There is a Eucalyptus species in Australia that is also called mountain ash.
The genus name, Sorbus, and the common name, Rowan, both more or less mean "red", the former being Latin and the latter being from a Germanic root. The Old English term for it is cwic-beám, which became quickbeam (one of Tolkien's Ents bears that name), or simply quicken in some areas. Our Canadian cousins call it dogberry, and rural folk there associate a heavy crop of its fruit with a harsh winter to come.
The nutritional value of the fruit to our ancestors in colder parts of the country was so great that it was taboo to use the timber casually, and planting the tree in front of your house warded off both evil spirits and scurvy.
Mountain Ashes (Sorbus species) are no relation to Common Ashes (Fraxinus excelsior) and are not affected by Ash Dieback Disease.
Standard trees are measured by their girth in centimetres 1 metre above ground level: their trunk's waist measurement. Unlike sapling trees and hedge plants, standards aren't measured by their height, which will vary quite a bit both between and within species.
So, a 6/8cm standard tree has a trunk with a circumference of 6-8cm and an 8/10 standard has a trunk 8-10cm around. This measurement makes no difference to the tree's final height.
On average, standard trees are 2-3.5 metres tall when they arrive, but we cannot tell you precisely how tall your trees will be before we deliver them.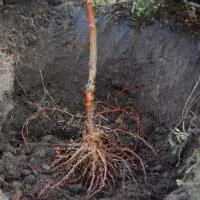 Bareroot?
Bareroot plants have no soil around the roots. They are light, easy to carry and plant.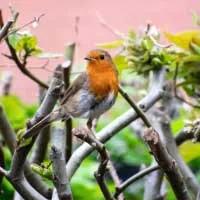 Perfect for Winter
The ground tends to be wet in winter, ideal for planting bareroot plants.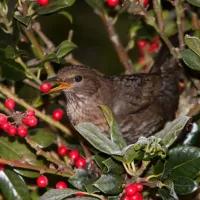 Value for money
You pay less for the same size bareroot plants, compared to potted.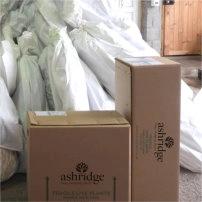 Delivered
Packaged by our experts and sent out by next day delivery.
Tag us @ashridgenurseries