Xenia Gooseberry Plants
Ribes uva-crispa 'Xenia'
The details
Eating / Cooking (Sweet)
Few thorns.
Fruit: Large, red. Best for eating.
Taste: very sweet when fully ripe
Crops mid-season.
Picking: Late June.
Overall better variety than Pax
Spacing: 1.5m between plants
Choose a size
How are they measured?
Description
Xenia Gooseberry Bushes
Xenia's large red fruit ripen from late June (early mid-season), and are superbly sweet, perfect for eating fresh. The bushes have very few thorns and grow vigorously, with an upright, open habit. She has decent mildew resistance and produces few thorns.
For those used to Pax gooseberries, this is a real improvement in terms of flavour, crop size and disease resistance.
Browse our other gooseberry plants, or our full range of soft fruit bushes.
Features:
Few spines.
Big fruit, up to 14g. Great cropper.
Crops from late June.
Better than Pax in every way.
Growing Xenia Gooseberries:
Gooseberries are tough plants that will grow happily in poor soil, but for the best crop size you should dig in plenty of well-rotted manure or good garden compost. They do well in cold places, but avoid frost pockets, especially those that get the early morning sun: it's better for them to warm up slowly.
Full sun is beneficial up to late May, i.e. about a month before harvest. After that, it doesn't matter if other plants cast shade over your gooseberries.
Space them 1.5m apart to ensure good air flow - you can risk squeezing them a little closer if your site has ideal sun, soil and air circulation.
Did You Know?
This is a recent introduction from Switzerland (the Swiss are world-class gooseberry breeders) and it is probably the best variety they have produced in recent years.
Xenia is the Classical Greek word for deeply courteous hospitality between Greeks of different cities, and is a root of our cultural hunch that a poor stranger asking for help could be God in disguise.
Xenia is a two-way street: if the guest fulfils their obligation to be respectful, peaceful and as entertaining as possible, then the host is morally bound to give them what they need to freshen up, fill their belly, rest for the night, and then assist them on the next leg of their journey. It would be rude to interrogate the guest, even with small talk about who they are and where they're from, before they washed and ate.
A serious breach of Xenia is an offence against Zeus, and the retribution must be devastating: when Paris snatched the Mycenaean king's daughter, Helen, after enjoying his hospitality, half of Greece rallied against their cousins in Troy to destroy it.
During that siege, the Trojan hero Hector was slain duelling the ferocious demi-nymph Achilles, who initially paraded the cadaver around for it to be mocked by his army. King Priam, father of both Paris and Hector, entered Achilles' camp to petition him to return the corpse of his son. Instead of killing or imprisoning the enemy's king, Achilles obeyed the rules of Xenia, receiving Priam without hostility, and not only returned Hector's body, but ordered nine days of truce so that a proper funeral could be conducted.
We all know (or do we? History is concealed by the winners, after all...) what happened to Troy not long after that truce expired, and not even mighty Achilles would live to see his earthly home again.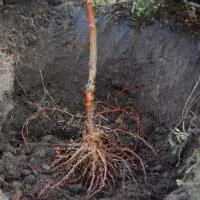 Bareroot?
Bareroot plants have no soil around the roots. They are light, easy to carry and plant.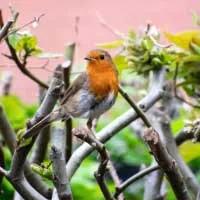 Perfect for Winter
The ground tends to be wet in winter, ideal for planting bareroot plants.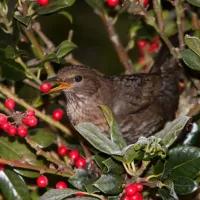 Value for money
You pay less for the same size bareroot plants, compared to potted.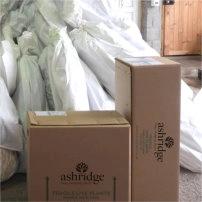 Delivered
Packaged by our experts and sent out by next day delivery.
Tag us @ashridgenurseries