Flaming Purissima Tulip Bulbs, Fosteriana
Tulipa 'Flaming Purissima'
The details
Group: Fosteriana
Colour: cream/raspberry
Height: 35-40 cm
Scent: none
Flowering: Early season - April
Planting Depth: 3 times the height of the bulb
Planting Months: October - November
Choose a size
How are they measured?
Description
Flaming Purissima Tulips
Tulip hands will be aware of Flaming Purissima's pedigree: Purissima is one of the best RHS AGM creamy white tulips with a wonderful flower that impresses with its size - bowl shaped flowers of up to 12 cm across, longevity and ability to stay upright at all times. There is now a whole family of these Fosteriana tulips and Flaming Purissima is the youngest sibling, a sport defined by the 'flames' of raspberry red that suffuse through the ivory petals as it matures and then deepen in colour. Rather like a well known brand of icecream, every mouthful is different depending on the amount of ripple and just as moreish. The variation between flowers is what makes them so attractive. There is also a hint of gold through the centre and base of each petal to reinforce the flame effect. The strappy leaves are a good green and are slightly broader than other varieties of tulip. They do not envelop the flower which stands proud on relatively short, thick stems. See our full range of tulip bulbs, available to buy online.
A Welcoming Hearth
If indecision is a trait, the Flaming Purissima will appeal because in planting a whole block of these flowers you will have in effect chosen a whole range of cream, yellow and reddish tulips without having to riffle through the considerable list of tulip candidates. The flushing and ever-changing colour gives movement and excitement to a massed planting that is above all enormously pretty and as fascinating as watching a gently burning log fire in the hearth at home. Fosteriana tulips used to be known as Emperor tulips because of their regal nature and flower size. While being on the short side, they look good in groups of 7 or so close to the front of a border or in pots where they will cope with wind and rain without requiring support. To dampen down the flames consider planting Flaming Purissima with its mother Purissima or another pure white tulip like Diana ramp up the temperature and include the steamy Hemisphere which continues to flower into May and extends the multi-coloured tulip season.
Flaming Purissima Tulip Features
Colour: cream/raspberry - some gold
Height: 35-40 cm
Scent: none
Flowering: Early season - April
Planting Depth: 3 times the height of the bulb
Planting Months: October - November
Type: Fosteriana
P. S.
Fosteriana tulips are rarely cultivated now having originated from a wild strain in Central Asia. They are usually red and usually have striking leaves with purple brown leaves which make them even more unusual. Often their names include the word Emperor as with the most famous Fosteriana exponent, Red Emperor (sometimes known as Madame Lefeber)
Planting Instructions
Flaming Purissima Tulips are generally best grown in borders and containers. They like richer soils with good drainage.
Give tulips a bit of room when planting - we recommend leaving 6-8 cms between bulbs. The planting depth should be at least three times deeper than the bulb is tall. The pointy end is the top...

If you want to keep your tulips for the following year, plant them DEEP (20 cms is fine) and deadhead as soon as the flowers fade. Many varieties will stay in the ground and multiply happily, but if you are in doubt, it is a good idea to lift them when the foliage has withered. Dry them off in a dark, dry, cool place, remove any dried soil and store them (in the dark at a low room temperature) in a tray or net, having first removed any diseased or damaged bulbs. Replant the following October/November.
Applying a high potash fertiliser during the growing season improves the flowering performance the next year. Lift and divide clumps of tulips if flowering is poor.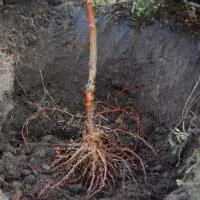 Bareroot?
Bareroot plants have no soil around the roots. They are light, easy to carry and plant.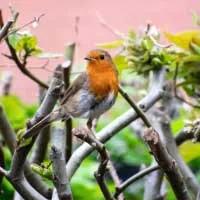 Perfect for Winter
The ground tends to be wet in winter, ideal for planting bareroot plants.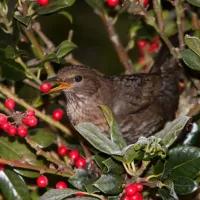 Value for money
You pay less for the same size bareroot plants, compared to potted.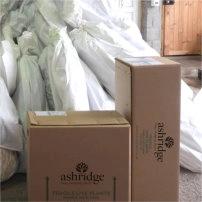 Delivered
Packaged by our experts and sent out by next day delivery.
Tag us @ashridgenurseries