Jessica's Sweet Pear Mint Plants
Mentha Jessica's Sweet Pear
The details
Mentha hybrid
Pot Grown Herbs
Colour: lilac flowers
Height & Spread: 60 x 45cm
Sweet, aromatic foliage
Flowering: Jun-Jul
Uses: Culinary and ornamental
Non-Invasive
Frost hardy perennial
Popular with pollinators
Choose a size
How are they measured?
Description
Jessica's Sweet Pear Mint
Jessica's Sweet Pear is a delicious, easy to grow mint whose pretty spikes of lilac flower pompoms in mid summer will attract pollinating insects to your garden. Unlike most mint, it does not produce lots of invasive runners.
The leaves are elongated with serrated edges, a deep glossy green with a hint of silver to the surface when caught in sunlight. It's a great addition to the herb garden, reaching around 60cm tall by 50cm wide.
Its flavour is subtle, sweet and pear-like. In the kitchen it's wonderfully versatile: a fresh, fragrant addition to all kinds of cocktails and cordials; chopped, it's perfect in salad dressing, brilliant transformed into a sauce to go with roast lamb, stirred through yogurt with garlic to accompany curries or mixed with grated cucumber in the classic Greek dip tzatziki.
Browse all of our mint varieties.
Features
Height & Spread: 60 x 50cm
Strong upright stems, non-invasive
Sweet, aromatic leaves
Lilac flower spices in June-July
Uses: Culinary, fresh, dried and frozen, and ornamental
Frost hardy
Attractive to bees and butterflies
Growing Jessica's Sweet Pear Mint
This hardy perennial will die back each autumn and shoot again in spring. It's happy in sun or part shade, an east-facing site seems to suit mint well, and any moist soil will do.
Clip it back a couple of times a year, after flowering and again in late summer, to keep the fresh, aromatic new shoots coming.
This variety is a lot tidier than others, because it doesn't shoot out dozens of invasive runners every year and is therefore suitable for growing among other plants.
Remember that you should plant different mint varieties some distance apart to keep their flavours distinct.
Planting companions for Jessica's Sweet Pear Mint
It makes a lovely centrepiece for a herb pot, with its strong upright stems and pretty lavender flower spikes in summer. Surround it with other lower-growing aromatics such as thyme, lemon balm or oregano. A hanging basket of mint, chives and trailing rosemary works wonderfully in a sunny or partly shaded spot, with flowers from all three herbs upping the ante from spring to summer.
In a border, use its pretty rounded lilac flowers as an understory to something in a complementary pink or, such as phlox, thalictrum or campanulas.
Did you know?
Jim Westerfield (1935-2013) was an American amateur botanist who, from his garden at home, did more than possibly anyone else to diversify mint flavours, with over 60 novel varieties under his belt. This variety is said to be named after his cat and, along with some of his other minty creations, it was planted in the White House gardens during the Clinton administration.
The genus Mentha, with its 25 species, belongs to the huge Lamiaceae family, recognised by their square stems and leaves that sit opposite each other on the stem. The family also includes rosemary, hyssop, bergamot and Monarda.
In Ancient Greece, mint received its cleansing fragrance as a blessing from Demeter, goddess of harvests, and was used to treat stomach upsets, insomnia and to mask smells; it was common to use different herbs on different body parts, and mint was associated with the arms. The Bible mentions it as a crop used as a tithe by the Pharisees.
It was first used in early tooth whitening preparations in the 14th century, and it was taken to the New World by the pilgrims, where it was documented by 17th century traveller John Josselyn in New England.
Planting Instructions
How to plant Jessica's Sweet Pear mint
Ideally, plant in pots of multipurpose compost in sun or part shade. If planting in the ground, choose sunny or partly shaded spot. Improve the soil from the hole by removing roots, weeds, large stones and other rubbish and mixing in a little sharp sand or grit, if the soil is heavy.
Backfill the hole with soil, firming it gently as you go. Water in thoroughly.
Prune after flowering, if necessary.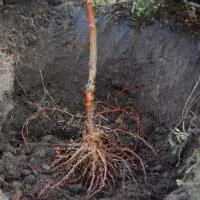 Bareroot?
Bareroot plants have no soil around the roots. They are light, easy to carry and plant.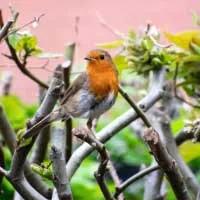 Perfect for Winter
The ground tends to be wet in winter, ideal for planting bareroot plants.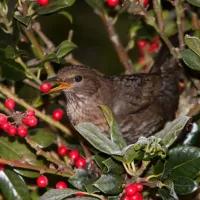 Value for money
You pay less for the same size bareroot plants, compared to potted.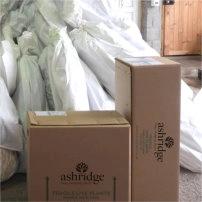 Delivered
Packaged by our experts and sent out by next day delivery.
Tag us @ashridgenurseries