Native Black Poplar Trees
Populus nigra betulifolia (Standard)
The details
Delivered in Large Sizes
6/8 Standards
Birch leaved Poplar
Fast growing to 20m+
Likes wet ground
Bareroot Delivery: Nov-March
Choose a size
How are they measured?
Description
Populus nigra betulifolia - Manchester Poplar
Populus nigra betulifolia is the type of Black Poplar that is usually found in Western Europe and Britain. It is very similar to its close relative Populus nigra. Sometimes called the Atlantic Black Poplar, it is a deciduous, native tree with a thick trunk and branches that are covered in bristly, densely packed twigs. The name betulifolia means "birch leaf", which refers to its diamond shaped, lightly serrated leaves. This rough edge is one of the tree's distinguishing features: other black poplar varieties have more rounded leaves.Some of the lower branches arch downwards, which usually tends to help form a nice circular crown, although many trees acquire a much bushier shape that has a charm all of its own. They are pollution resistant and were planted in the North so much during the industrial revolution that they came to be known as the Manchester Poplar. A good specimen will grow to about 25 metres, 80 feet, tall and the canopy can often be nearly as wide as that.
Older trees develop thick, gnarled trunks that often produce large burrs, which are a mass of twisted wood fibres that stick out from the side of the tree. Large burrs are rare and are prized by craftspeople who work with wood, especially for veneers and sculpture as the swirling lines of the grain can be used to create unique and striking effects. Historically, they were widely grown for timber because the wood is very heat resistant, burns with difficulty and so relatively safe to use near a fireplace or hearth.
The number of Black Poplars has been falling steadily for many years and there are a few thousand of them left in Britain. Less than 10% of the remaining trees are female and these are increasingly hybridizing with commercially grown poplar cultivars, creating highly variable offspring. It is its ability to regrow new trees from broken branches and roots that keeps the species alive in the wild.
Growing Black Poplar Trees
Poplars are in the same family as willow and while they won't quite tolerate being planted in a bog, they will thrive on wet soil near a river and love floodplains such as the Somerset Levels. Populus nigra betulifolia will grow in any rich, fertile soil type except chalk. Carry out any pruning in winter, when all the leaves have fallen. All poplars have invasive roots and so are best planted well away from houses, walls and drains.
How Standard Trees are Measured:
All the plants in the ornamental trees section are graded as standardss, which means that they are measured by their girth in centimetres 1 metre above ground level (basically, their trunk's waist measurement). They aren't measured by their height, which will vary.
So, a 6/8 standard has a trunk with a circumference of 6-8 centimetres and an 8/10 standard has a trunk 8-10 centimetres around.
This measurement makes no difference to the tree's final height. Most standards are between 2 - 3.5 metres tall, but this is just an average. While poplars tend to be towards the high end of this range we will not be able to tell you exactly how tall your trees will be before we deliver them.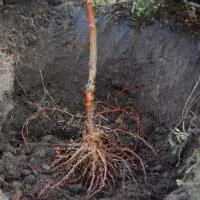 Bareroot?
Bareroot plants have no soil around the roots. They are light, easy to carry and plant.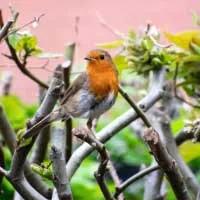 Perfect for Winter
The ground tends to be wet in winter, ideal for planting bareroot plants.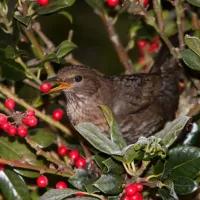 Value for money
You pay less for the same size bareroot plants, compared to potted.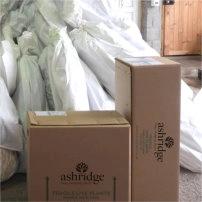 Delivered
Packaged by our experts and sent out by next day delivery.
Tag us @ashridgenurseries