Queen of Denmark Shrub Roses
Rosa Konigin von Danemark

The details
Queen of Denmark
Height: 1.5m
Colour: Pink
Shape: Double
Scent: Strong
Flowering period: June-July
Type: Shrub
RHS Award of Garden Merit
Choose a size
How are they measured?
Description
Rosa Konigin von Danemark - Shrub Rose
Konigin von Danemark, the Queen of Denmark, is an old (and great) shrub rose. An Alba to be precise although there is a suspicion that there is some Damask in its parentage. Whatever the case you can often smell this rose before you see it as it is one of the most highly perfumed shrub roses there is. If you want to place single, relatively small cut rose as part of a dinner setting, there is none better. The flowers are medium-sized at about 3.5 ins (8cms) in diameter, and are made up of many petals with that typical 'quartered' appearance found in alba roses.
Browse our complete list of roses.

It blooms freely through the summer carrying a succession of flowers over foliage that has a definite tint of grey mixed in with its green. Ultimately it will make a bush of 5ft (1.5m) tall and nearly as wide.

Old shrub roses are less flashy than some of the hybrid teas and modern shrub cultivars, and they can be a bit of an acquired taste. Although Konigin von Danemark is nearly 100 years old, it is still the proud holder of an RHS Award of Garden Merit, and there are not many roses that can claim that.
Great for your garden
Because of its size, Konigin von Danemark can be used pretty much anywhere although it is too large for a container. It tolerates more shade than most roses and can cope with direct light for only half the day which means it will do very well in quite shaded spots. It is one of the most disease free roses we know and its performance is utterly reliable which makes it the perfect filler when you are not quite sure what to plant.

We have a rose border running down the long side of a pergola. It was not well thought out and part of the border is shaded for half the day. Perfect for one of our favourite shrub roses which flowers for all it is worth and fills the pergola with scent for breakfast, lunch, tea and dinner.
Rosa Konigin von Danemark facts
Type: Shrub (Alba)
Colour: mid-pink
Flower shape: Complex and quartered
Fragrance strength: Lovely
Final height and spread: 5ft x 4ft
Flowering season: Summer
Repeat Flowering: Yes
Disease resistance: Excellent
Konigin von Danemark Trivia
Konigin von Danemark which translates as Queen of Denmark was so named in 1826 in Flottbek (near Hamburg) in Germany. It was, however, bred (probably in the very early 1800's) by a Scottish landscaper called Jacob Booth who had been invited to Flottbek in the late 1700's to ply his trade there.

Hamburg fell under Danish control in 1806 and reflecting new patronage, Booth changed its name from Maiden's Blush. The veracity of the breeding of the rose was challenged by the curator of the botanical gardens in Hamburg in 1831 and a furious court case erupted which lasted for three years before it was settled in favour of Booth. For that time, it was the talk of european botanical circles... Ironically, part of the Hamburg Botanical Gardens now stands on the site of the Booth nursery in Hamburg.
Planting Instructions
How to plant
Choose a spot in the border or shrubbery with at least some sun. Dig a hole deep enough to allow the graft union to finish at soil level and with plenty of room for the roots. Clean up the soil from the hole by taking out roots, weeds, large stones and other bits and bobs and mixing in a good measure of well rotted compost or manure. Spread Rootgrow mycorrhizal fungi over the bottom of the hole so it will make contact with the roots. If planting pot grown roses gently tease a few larger roots loose before planting.
Place your rose so its roots are spread out and the union is at the right height. Backfill the hole with the planting mix, firming it down as you go. Water in thoroughly.
You can order Konigin von Danemark at any time. Our bareroot stock can be planted between November and April, and we have containerised plants available for the rest of the year.
Feed and mulch with well rotted manure in spring and keep well watered during dry periods for the first year.
Prune Konigin von Danemark roses as follows:
Your objective is to build a framework progressively over 2-3 years. You do so by pruning good new growth back by about 30% in January-February each year and shortening healthy side shoots to about 3 buds. Once you have this framework, just work over the plant gently in winter. Take out damaged or overcrowded growth and remove a few old branches at ground level to promote new growth from the crown of the plant that should flower next year.
During the flowering period, deadhead Konigin von Danemark as the blooms to encourage production of further flowers.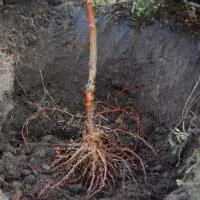 Bareroot?
Bareroot plants have no soil around the roots. They are light, easy to carry and plant.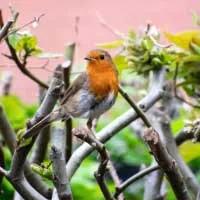 Perfect for Winter
The ground tends to be wet in winter, ideal for planting bareroot plants.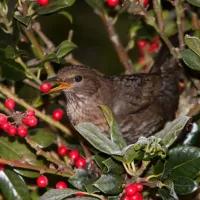 Value for money
You pay less for the same size bareroot plants, compared to potted.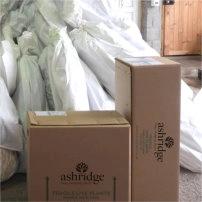 Delivered
Packaged by our experts and sent out by next day delivery.
Tag us @ashridgenurseries